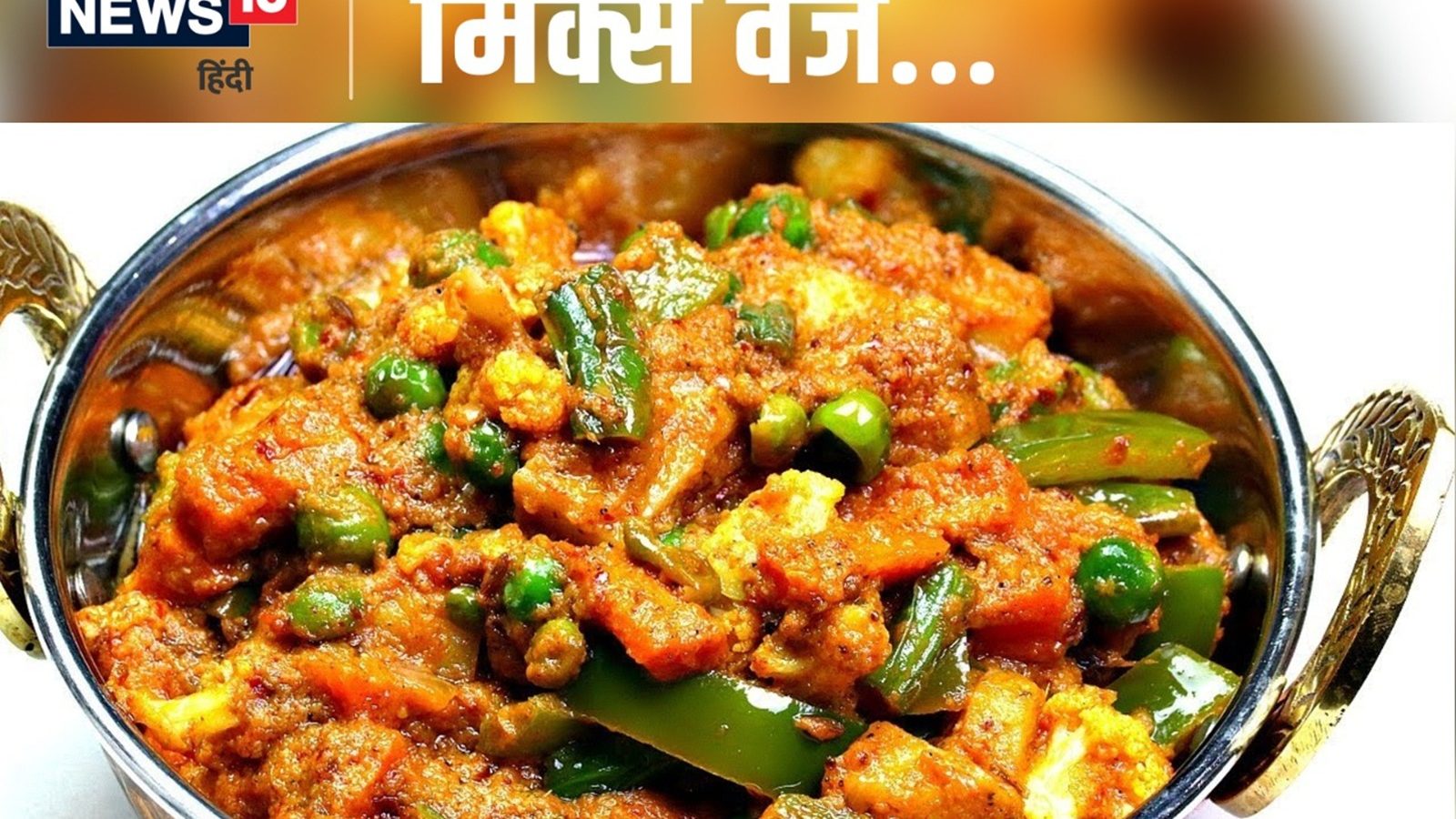 Mix Veg Recipe: Winter (Winter) Mix Veg with the introduction of (Mix Veg) Becoming begins. Most of the people like this vegetable very much. Mix veg is an important food dish for wedding parties. Actually, to make Mix Veg, different types of vegetables are made by mixing, due to which its taste increases a lot. It is a common vegetable in many homes during the winter season. Although many times the taste of mixed veg prepared at home does not taste like parties. If you are also missing the same taste, then we are going to tell you the recipe of making it. By following this method, you will be able to prepare delicious mixed veg easily.
Mix veg is liked not only by adults but also by children provided it is prepared properly. The specialty of this vegetable is that it can be eaten with roti, naan or paratha. The biggest and most important thing is that as much as it looks delicious in eating mixed veg, it is equally beneficial in terms of health.
Ingredients for Mix Veg
Cauliflower chopped – 100 grams
Peas – 100 grams
Beans chopped – 100 grams
Potato chopped – 1
Carrot chopped – 2
Paneer – 250 grams
Capsicum chopped – 1
Tomato chopped – 2
Onion chopped – 1
Green chilies cut long – 4
Ginger grated – 1 inch piece
Turmeric – 1/2 tsp
Cumin – 1/2 tsp
Coriander Powder – 1 tsp
Red chili powder – 1 tsp
Garam Masala – 1 tsp
Salt – as per taste
Oil
Green coriander – 1 tbsp
Also read: Make jaggery pare at home for winter snacks, here is an easy recipe
Mix Veg Recipe
To make Mix Veg, first take a wok and keep oil in it for heating. When the oil becomes hot, put cumin seeds in it and fry it. When cumin starts crackling, add chopped onion and green chili and fry it. When the color of onion starts turning golden then add cauliflower, beans, capsicum, carrot, potato and peas. Now mix it well with the help of a large spoon and fry for about 5 minutes.
When the mixed veg is fried a little, then cut the pieces of cheese and put it in it and once again mix all of them well. Let the vegetable cook again for about five minutes. When the paneer water dries up, mix tomatoes in the vegetable. After some time when the tomatoes become soft, then add red chili, coriander powder, turmeric and ginger to the vegetable and mix it well. Now fry the vegetable again for three to four minutes and cover it by adding a little water.
Also read: Eat Bathua paratha in winter, it is beneficial for health
When the vegetable is cooking, keep stirring it by removing the lid in between. Due to this the vegetable will not stick to the pan. When the vegetable is cooked well, add garam masala at the end and mix it well in the mixed veg. Now turn off the gas flame. In this way your delicious Mix Veg is ready. Garnish it with green coriander leaves before serving. It can be eaten with roti, naan or paratha.
Read Hindi News see more online Live TV News18 Hindi website. Know related to country and abroad and your state, Bollywood, sports world, business News in Hindi. Us Facebook, Twitter, Instagram And Telegram Follow on.
Tags: Food, Food Recipe, Lifestyle