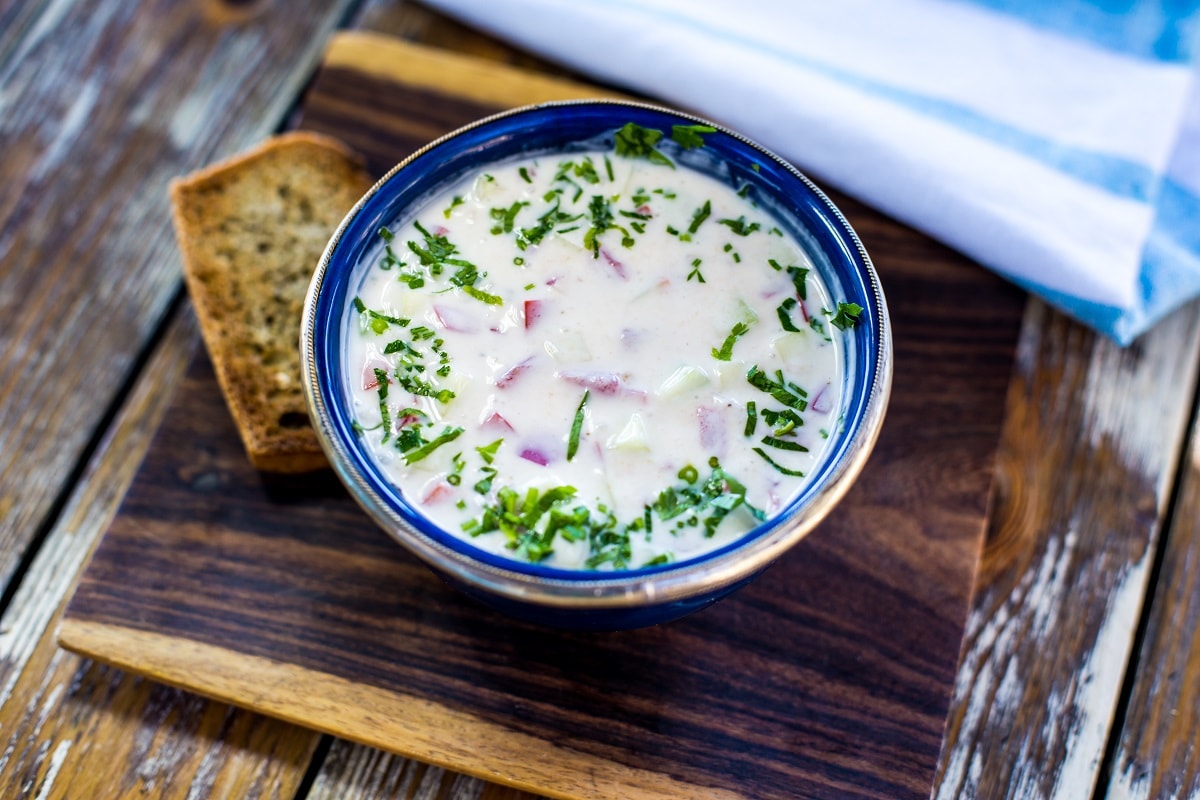 Mixed Veg Raita Recipe:
It is the summer season and if you get to eat something cold and cold in it, then the fun of eating will be doubled. Raita is one such side dish, which is often made in our homes in summer. You must have eaten many types of raita. Potato Raita, Boondi Raita, Brinjal Raita, Gourd Raita. But have you ever eaten mixed veg raita? If not, then this time definitely enjoy it with your loved ones. It is made by mixing curd, vegetables and some spices. It is ready in a short time and its taste is also wonderful. So let's learn how to make Mix Veg Raita-
Ingredients for Mix Veg Raita
Curd – 2 cups
Potato – 1 boiled
Tomato – 1
Cucumber – 1
Green coriander – finely chopped
dry chilli and garlic paste
salt – as per taste
Oil – as required
2 cloves garlic chopped
a pinch asafoetida
tsp cumin
read this also – Make spicy potato bread rolls with evening tea, easy recipe
Mix Veg Raita Recipe
Mix Veg Raita is very easy to make. To make this, first cut the cucumber, tomato and boiled potato into small pieces. Then add red dry chili and garlic paste to the whipped curd. After this, add all the chopped vegetables to this curd and mix it. Also put salt and green coriander in it. Mix all the ingredients well. After this, heat oil in a pan and then add asafetida, cumin and garlic tempering to it. Your Mix Veg Raita is ready.