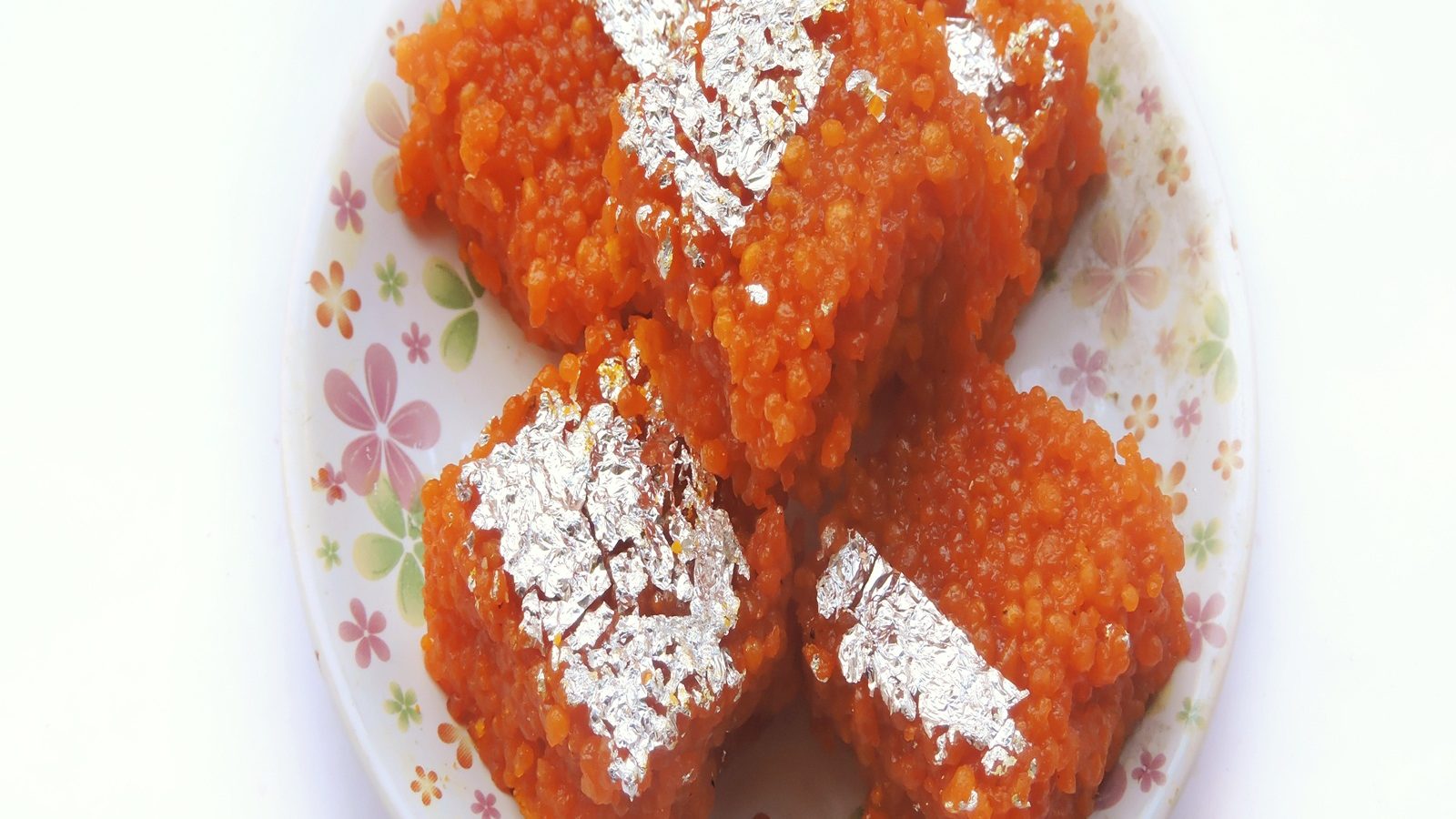 Moti Pak Recipe: It cannot be a festive season and there is no mention of sweet dish in Indian homes. There are many sweet dishes from different areas which have become famous all over the country. One such traditional sweet dish is Moti Pak of Gujarat. To say, this dish is a traditional sweet of Gujarat, but due to its special taste, it is now easily available in most parts of the country. During the festival season, the demand for Moti Pak increases a lot. This is besan barfi which is prepared with the help of mawa (khoya).
If you are fond of eating homemade sweets, then the Gujarati sweet dish Moti Pak can be a great option. This easy-to-prepare sweet at home tastes great. This festival season you can try it at home.
Ingredients for Pearl Pak
Besan – 3 cups
Mawa (Khoya) – 1/4 cup
Sugar – 2 cups
Milk – 4 tbsp
Desi Ghee – 2 tsp
Cardamom powder – 1 tsp
Rose water – 1 tsp
Saffron – a pinch
yellow food color
red food color
Read also: Follow these tips during cooking, the taste of food will increase
how to make pearl pak
To make Moti Pak, first take a vessel and add gram flour to it and mix one and a half cups of water. Now take two other utensils. Prepare a thick batter by mixing yellow color in one and red color in the other. Now take a pan and heat it in medium flame and boil one and a half cups of sugar and water. When the sugar starts melting, add milk to it. Moti Pak is made just like gram flour barfi, so wire syrup will be needed to make it. When a wire comes while making syrup, then turn off the flame of the gas. Now add few drops of saffron and sweet yellow color to it.
Now put a pan in medium flame and heat oil in it. When the oil becomes hot, put the yellow batter of gram flour in the oil with the help of jharia and fry the boondi. Now put the prepared boondis in the syrup and mix well. Now take another wok and put the remaining sugar and water in it and bring it to a boil. When sugar syrup starts forming a string, mix the boondi mixture and mawa and stir it slowly with a ladle.
Read also: Gujarati Kadhi Recipe: Get the taste of Gujarati Kadhi, prepare it with this easy recipe
When all the ingredients are mixed well, then add cardamom powder, a pinch of saffron, a little ghee and rose water and mix it. Now after two minutes turn off the flame and take a tray and grease it with ghee. Then spread the prepared mixture evenly in the tray. Now leave this pearl pak to cool down for some time so that the reason gets solidified. Now with the help of a knife, cut it into the shape of your choice or square. In this way your pearl pak is ready at home itself. Serve it to the guests in this festive season.
Read more Hindi News online Live TV News18 on Hindi website. Know related to country and abroad and your state, Bollywood, sports world, business News in Hindi.