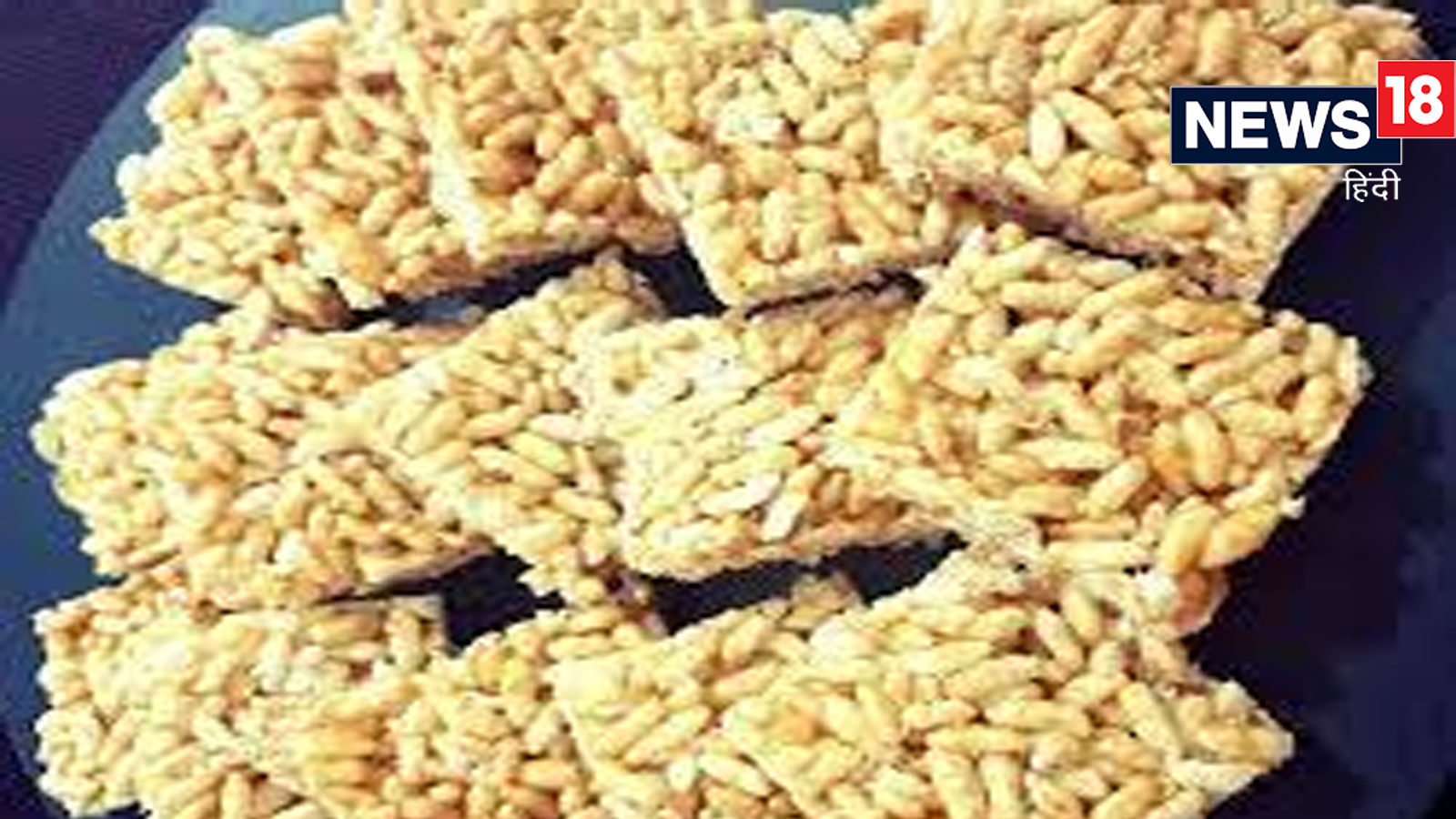 Murmura Chikki Recipe (Puffed Rice and Jaggery Bars): In the winter season, people like to eat Gajak or Chikki. Whether it is sesame seeds or peanuts or murmura chikki. People of all ages eat with great love. If you do not want to feed the children by bringing puffed rice from the market, then you can easily make it at home. With the help of only 3 things, you can make Tasty Chikki at home and feed it to children as well as elders. This will happen soon too.
If you are teaching cooking to children, then they can learn this dish easily. Know, the recipe of Murmura Chikki. First of all, know what are the ingredients needed to make it.
What are the ingredients needed to make puffed rice chikki? (Murmura Chikki Ingredients)
100 grams Murmur (Murmure or puffed rice)
100 grams Jaggery (Jaggery)
3 tsp sweet fennel (Saunf)
Also read- Potato Momos Recipe: If you are teaching children to cook, then try the recipe of Potato Momos
How to make Murmura Chikki (Murmura Chikki Methods)
To make Murmura Chikki, first take a pan and heat it on the gas. After this take jaggery and melt it in a pan. After this, add puffed rice to this melted jaggery and mix it well. Add sweet fennel to it also. Now take a plate and apply desi ghee on it and grease it well. Now spread the mixture prepared for Murmura Chikki on the plate. Let it cool down and set.
Also Read – Dora Cake Recipe: Tasty Dora Cake Without Eggs For Kids
If you want, you can also keep it in the fridge for a while. When it is set, cut it into desired shape. You can also add roasted peanuts to the mixture and after cutting the chikki in desired shape, garnish it with finely chopped dry fruits. Kids will love this dish. You can also feed this to the guests who come home. You can also make it and store it in an air tight jar.
Read Hindi News see more online Live TV News18 Hindi website. Know related to country and abroad and your state, Bollywood, sports world, business News in Hindi. Us Facebook, Twitter, Instagram And Telegram Follow on.
Tags: Famous Recipes, Food, Food Recipe, Lifestyle