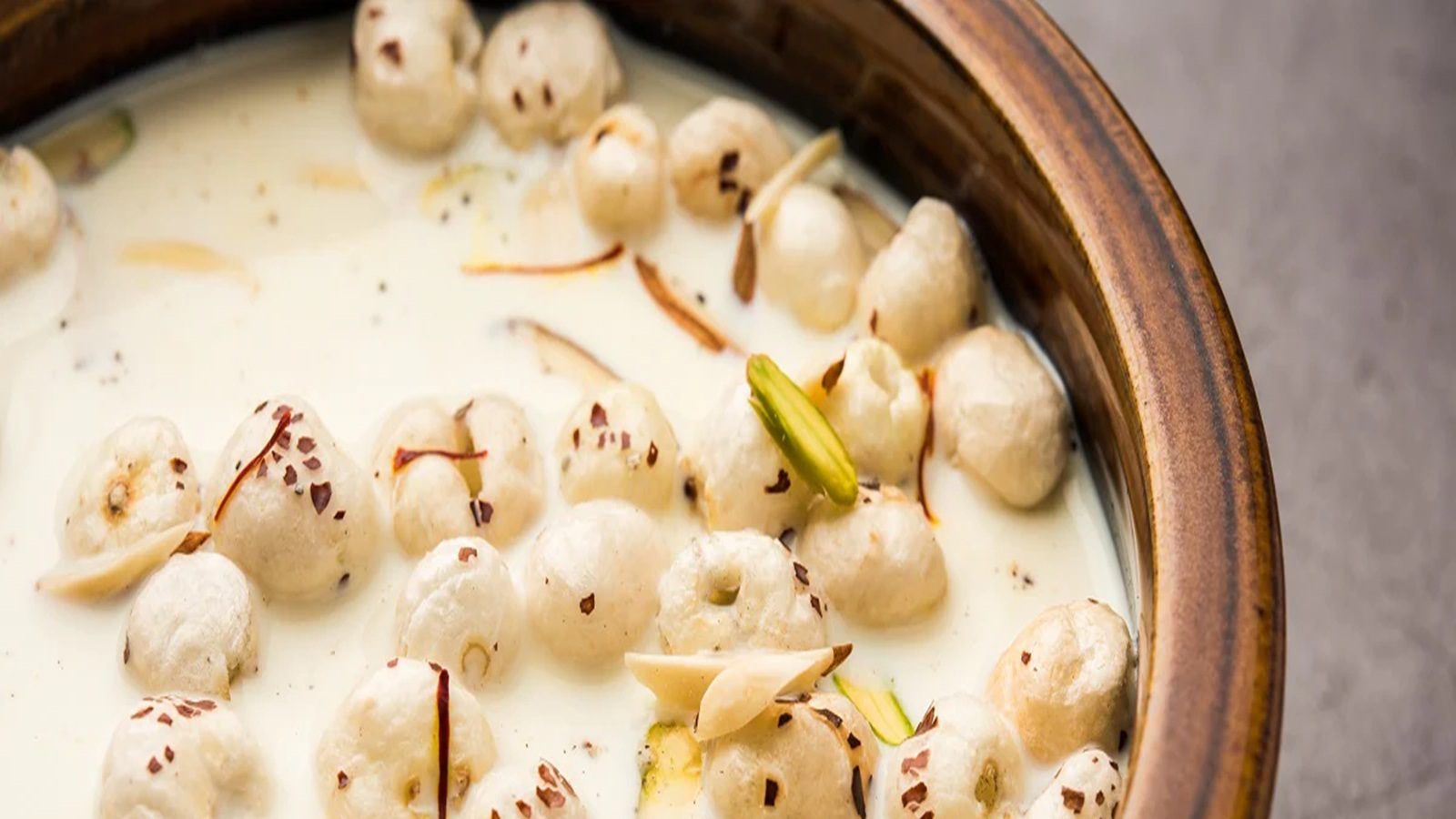 Navaratri Foods: The nine days of Navratri are of strict restraint for the devotees. In these days, most of the people keep fast for the whole 9 days. During this time people take only fruits. If you are also fasting for nine days during the worship of Mother and only do fruit food, then you should be aware about the fruits (Navratri Foods). In the fruit diet, only such substances should be consumed which are light as well as rich in nutrition, so that the energy of the body remains intact throughout the day. We are going to tell you the recipe of such nutritionally rich Makhana Kheer, which you can make and stay healthy during the nine days of Navratri.
Ingredients for making Makhana Kheer
Milk – 1 liter
Makhana – 1/4 cup
Sugar – 2 tbsp
Pistachios chopped – 2 tsp
Almonds – 2 tsp
Cashew – 1 tsp
Green cardamom – 1 tsp
Method of making Makhana Kheer
Makhana Kheer is a good option of fruit food during fasting during the nine days of worshiping the mother. To prepare it, first take a deep vessel. First pour milk in that vessel. Now let it cook on low flame. In the meantime, cut the makhanas into small pieces and put them in the milk. Cook it until the makhanas in milk become very soft. It may take one and a half to two hours.
After this, add sugar to the milk and mix it well and let the Makhana Kheer cook for some more time. Keep stirring the kheer from time to time with a ladle. So that it does not stick to the pot. Now add chopped pistachios, almonds, cashew nuts and green cardamom powder and mix it well.
Also read: Lauki Barfi Recipe: Do Children Avoid Gourd? Make and feed them delicious gourd barfi
In this way your Makhana Kheer is completely ready. You can serve it hot or cold in any condition. Many people like to eat cold kheer, so keep Makhana kheer in the fridge for about half an hour for them. Then it can be served after that.
Read Hindi News online and watch Live TV News18 on Hindi website. Know news related to country and abroad and your state, Bollywood, sports world, business.