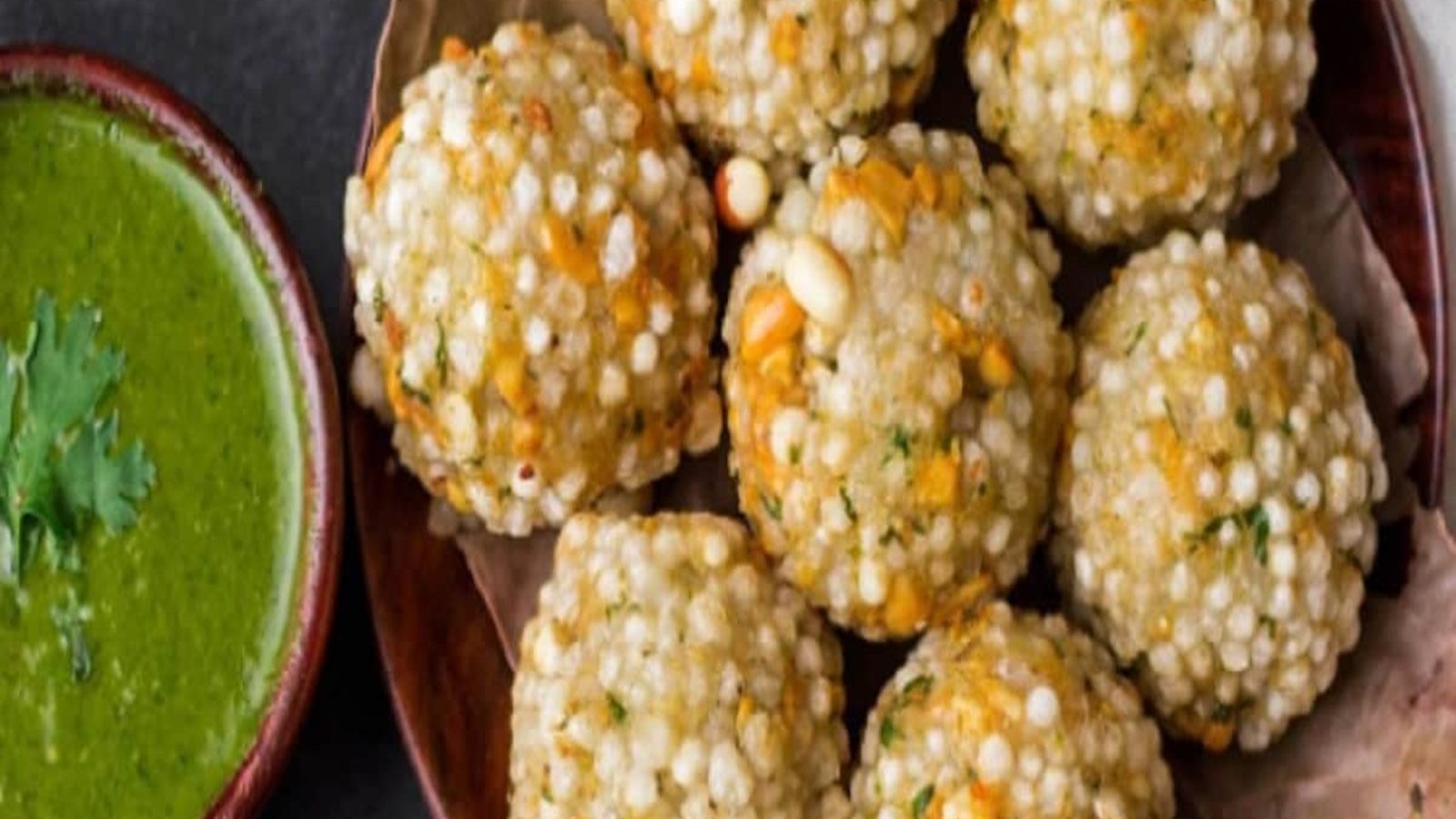 Navaratri Foods: There is an ancient tradition of fasting on festivals in our country. During the nine days of Navratri, people keep a complete fast. During this, they do only fruit food. Even after fasting continuously for nine days, the same fruit food is not liked many times. In such a situation, every day he feels like trying a new fruit recipe. We are going to tell you how to prepare Sabudana Vada, one such recipe that is most commonly made in fruit food at home. It can be easily made at home in very less time. It also looks very tasty to eat.
Ingredients for Sabudana Vada
Sabudana – 1 cup
Groundnut (crushed) – 1/2 cup
Boiled potatoes (mashed) – 2
Red chili powder – 2 pinch
Rock salt – 3 pinches
Lemon juice – 1/2 tbsp
Sugar – 1/4 tbsp
Cumin – 1/2 tbsp
Raisins – 1/2 tsp
Ghee – 2 tbsp
Also read: Poha Recipes: Do you like to eat Poha? Must Try These 5 Varieties
Method to make Sabudana Vada –
To make Sabudana Vada, first take a vessel and melt it by adding sabudana. Let the sabudana melt for at least 2 hours so that it becomes soft. When the sago becomes soft enough, throw away the excess water from the pot and keep the sago in a separate vessel. Leave it like this for about 2-3 hours. Now take another vessel and put two boiled potatoes in it. Mash it well with hands. Meanwhile, roast half a cup of peanuts on medium heat. If it is roasted well then keep them aside in a bowl.
Also read: Want to eat fast food, enjoy these 5 types of Maggi varieties in breakfast
Now take a small pan and put one spoon of oil in it and heat it on medium flame. Then add cumin and raisins to it and fry. After frying for few seconds, switch off the gas. Now mix the sago, mashed potatoes and well crushed peanuts together in a big bowl. Now add salt, lemon juice and sugar to it as well. Add the mixture of cumin and raisins to it and mix all well.
Divide the mixture of sabudana vada in equal parts and then apply some oil on the palms. And take a portion of the mixture and place it on the palms and give it the shape of a vada. Meanwhile, heat the oil in a pan and put the prepared Vada in it for frying. Fry the sabudana vada well for about 10 minutes. When they become golden brown in color, reduce the flame to low. In this way crispy sabudana vada are ready for your fruit food. You can eat it with chutney.
Read Hindi News online and watch Live TV News18 on Hindi website. Know news related to country and abroad and your state, Bollywood, sports world, business.