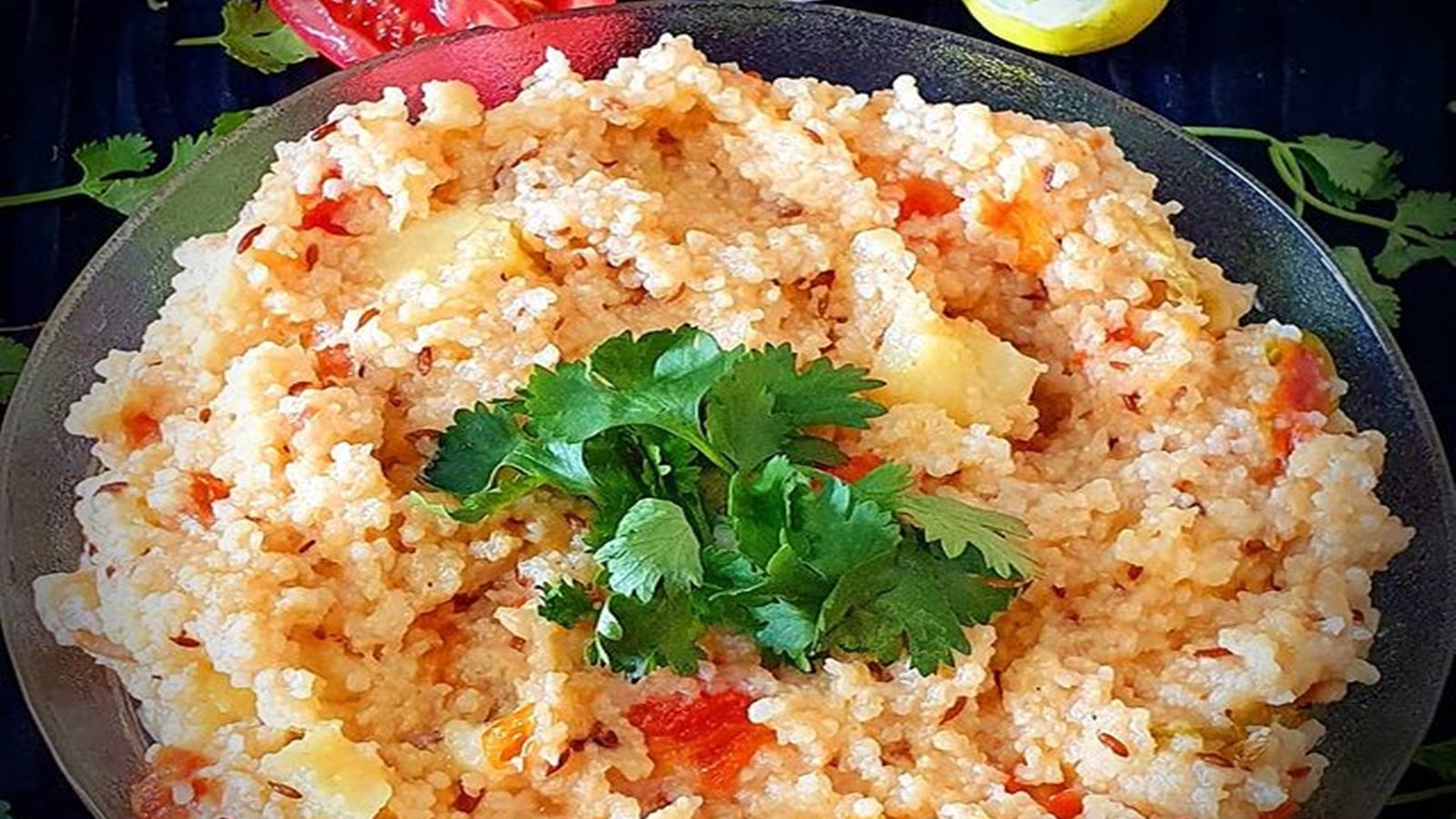 Navaratri Foods: Sharadiya Navratri (Navratri 2021) is going to start from 07 October this year. During this special festival lasting nine days, the devotees of the mother observe a strict fast during these days. Most people eat fruit only once in a day during this period. When there is a compulsion to eat fruit only once, then it becomes necessary that the fruit should be nutritious as well as tasty. Generally, people make only traditional food items in nine days during fasting. However, by changing it a little, different types of fasting dishes can be enjoyed daily.
We are going to tell you how to make one such fruity dish fasting pulao. Sama's rice (mordhan) is also eaten during the fast. Most people boil it and eat it with milk. but if its
When the pulao is prepared, it looks very tasty. This recipe can be easily made at home.
Ingredients for Vrat Wale Pulao
Sama Rice (Mordhan) – 1 cup
Boiled potatoes – 2
Peanuts – 1/4 cup
Green chilies chopped – 4
Cumin – 1 tsp
Ghee – 2 tbsp
Green coriander chopped – 1 tbsp
Rock salt – as per taste
Water – 2 cups
Also read: Navaratri Foods: Try These 9 Falahari Recipes In The Nine Days Of Navratri
How to make Vrat Wale Pulao
To make Vrat Wale Pulao, first of all take Sama's rice (Mordhan) and wash it thoroughly with water. After this, soak it in water for 15 minutes and keep it. Its water after 15 minutes of melting
Drain and keep aside. Now after this boil the potatoes and peel them and cut them into small pieces. After this, finely chop the green chilies and keep them aside. Now take a pan and keep it on low flame. After this, add ghee to it and turn the flame to medium. As soon as the ghee melts after heating, put cumin seeds in it and as soon as cumin seeds crackle, add peanuts and fry them.
When the peanuts become light brown, then put the pieces of potato kept in it. Mix the chopped potatoes well with the spice mixture. Fry them well. When you feel that the potatoes have been fried well, then add sama rice (mordhan) to it. Now let it fry well for at least 2 minutes. Now add water and salt to this mixture. Now wait till it comes to a boil. After boiling, reduce the flame of the gas.
Also read: Navaratri Foods: Make Crispy Sabudana Vada For Fruits During Fasting, Here's The Recipe
Now let the rice cook. It will take about 25 minutes. During this time, keep checking whether the rice is cooking well or not. Keep in mind that the rice is not to be stirred too much or else it will dissolve and become like pudding. Now turn off the gas and garnish the pulao with chopped coriander leaves. In this way your fasting pulao is ready. If you like dry fruits then you can also add them in the pulao.
Read Hindi News online and watch Live TV News18 on Hindi website. Know news related to country and abroad and your state, Bollywood, sports world, business.