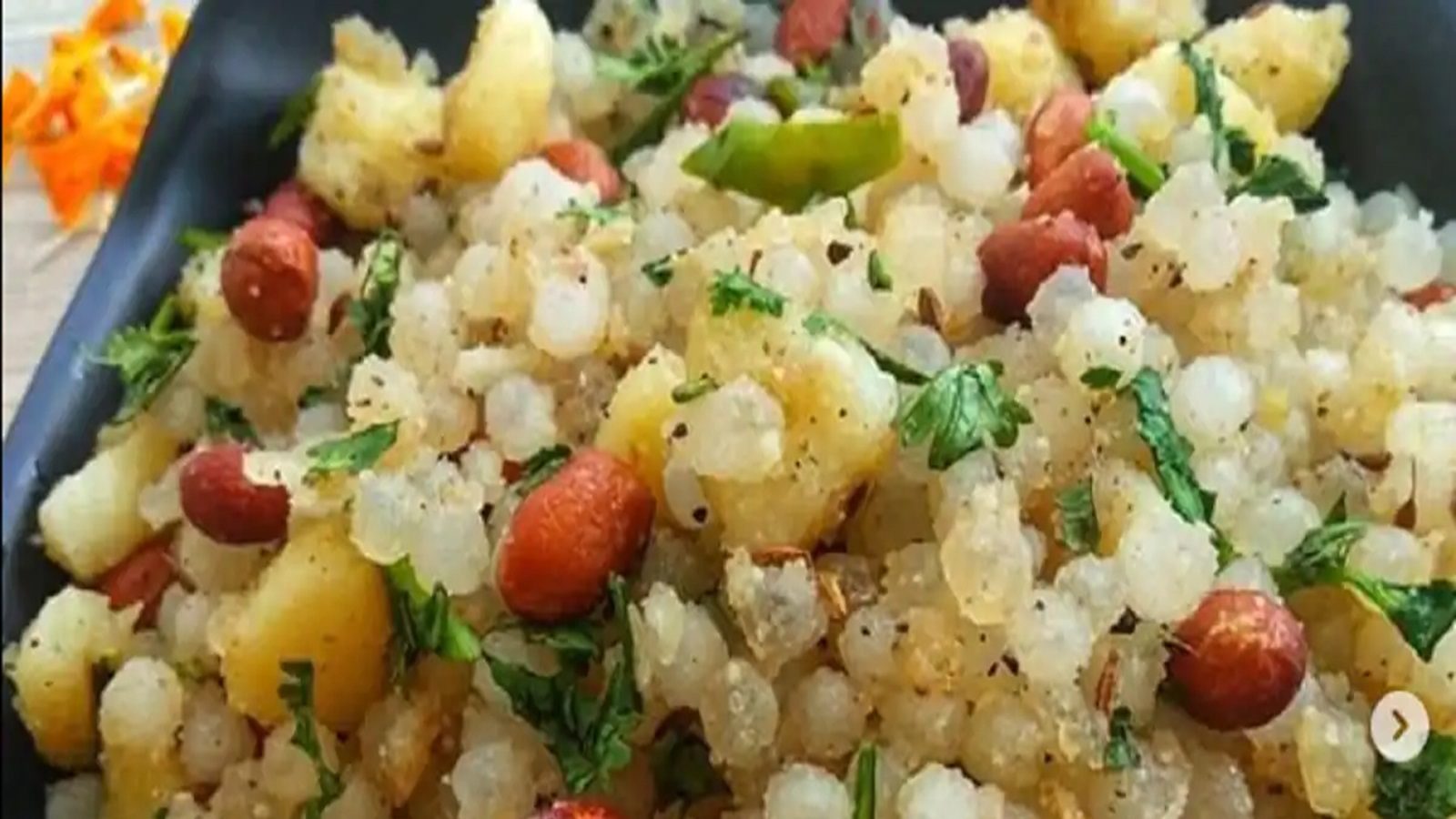 Navaratri Foods: The nine days of Navratri have special significance for the worship of various forms of Maa Durga. During these days, the devotees of the mother observe a strict fast for nine days to worship her. During this, most people eat fruit only once a day. In such a situation, it becomes important that which fasting dishes should be selected for fruit diet. Fruits should be such that along with pacifying the appetite, it is also beneficial for the body. We are going to tell you about some such fruit recipes, which you can try at home this Shardiya Navratri.
Let us tell you that nine incarnations of the mother are worshiped in Navratri, all these incarnations are considered a symbol of power. Most of the people give up non-vegetarian, intoxicant during these nine days of Navratri. Many people also give up onion, garlic used in food during this time.
Try These 9 Navratri Vatra Recipes
1. Sabudana Khichdi – Sabudana Khichdi is the most common dish made during fasting. It is made during fasting in almost all homes. It is very easy to make. It contains a good amount of starch and carbohydrates. Peanuts, green coriander, sugar, black pepper are used in this.
2. Sabudana Vada – Sabudana Vada is also a very popular dish. It is a good option when you feel hungry during fasting. In this, spices like peanuts, mashed potatoes, coriander etc. are used along with sabudana. It is made by deep frying.
Also read: Navaratri Foods: Make Crispy Sabudana Vada For Fruits During Fasting, Here's The Recipe
3. Sabudana Kheer – If you feel like eating something sweet during fasting, then sabudana kheer can be made. It can be prepared with dry fruits, saffron, cardamom. It is healthy too.
4. Curd Potatoes of Fasting – Along with sago in fasting, potatoes are also used the most. Dahi Aloo is one such dish which is used a lot in fasting. In this, boiled potatoes are made by putting curd in thick gravy.
5. Singhada flour samosa – On hearing the name of samosas, water comes in the mouth. You can enjoy samosas even on fasting days. For its coating, you will have to use water chestnut flour and chironji. It can be made by preparing potato masala.
6. Buckwheat Flour Pudi – Buckwheat flour is used in fasting. With potato curry, you can make pudding of buckwheat flour and eat it during fasting days. It is also beneficial with taste.
Also read: Navaratri Foods: Makhana Kheer is healthy as well as tasty, make this way

7. Halwa – Anyone would love to eat halwa during fasting. Singade and Rajgire flour can be eaten during the fast. In such a situation, mixing dry fruits can easily be eaten by making water chestnut flour pudding or Rajgira flour pudding.
8. Dosa of Kuttu – Dosa can also be prepared from wheat flour. The filling is filled in the middle of Kuttu flour by mixing arbi. You can eat it with potato curry or chutney also.
9. Chips with Curd – Potato chips are the lightest and easiest dish to be eaten during fasting days. The already prepared dry chips can be eaten only after frying. Rock salt, black pepper can be sprinkled on top to enhance its taste. Eating it with curd doubles the taste.
Read Hindi News online and watch Live TV News18 on Hindi website. Know news related to country and abroad and your state, Bollywood, sports world, business.