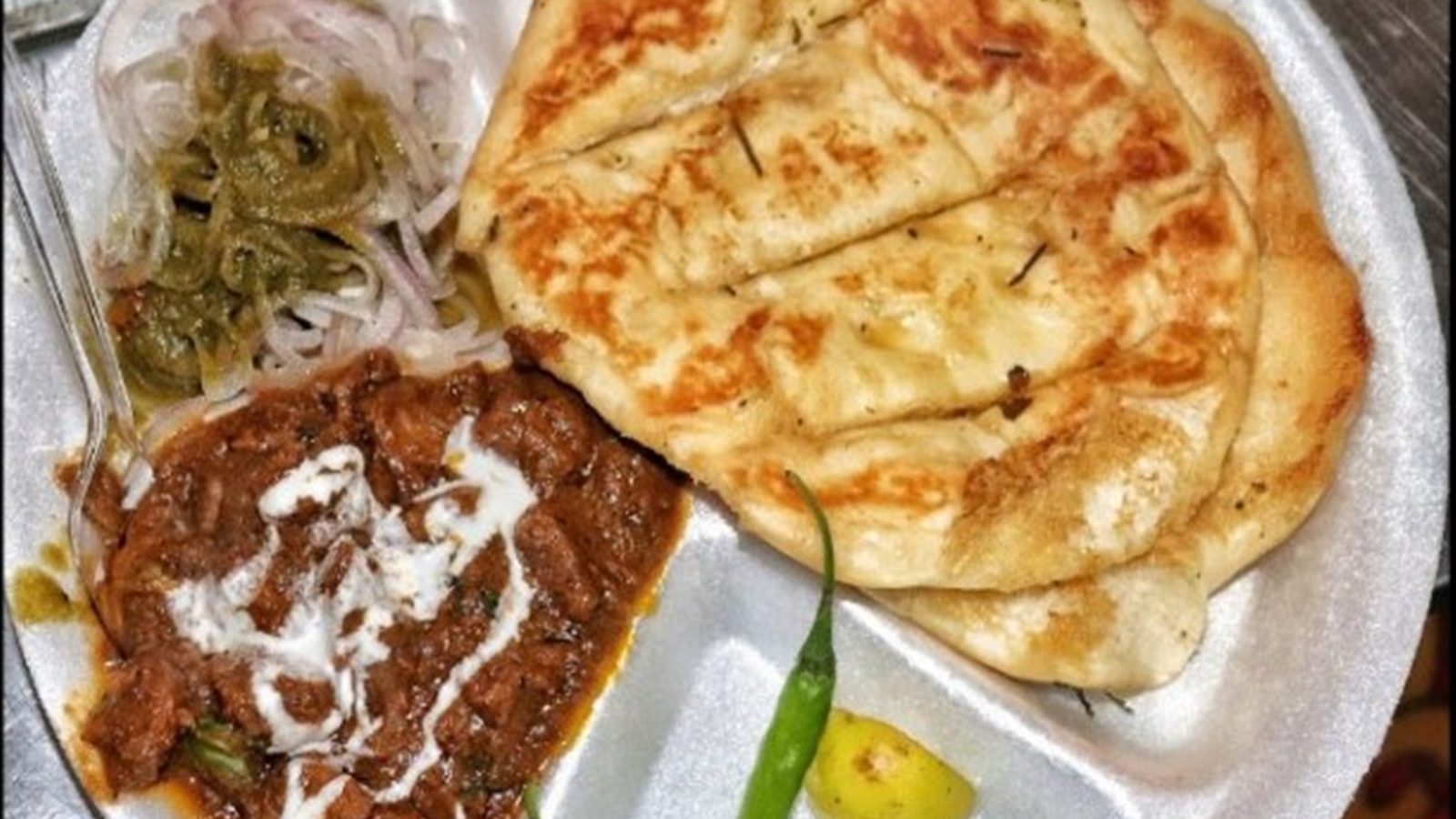 Delhi NCR Food Outlets: (Dr. Rameshwar Dayal) There are many such food and drink outlets in the country's capital Delhi that everything is served in them, but some of their dishes will be such that you can enjoy non-veg. The whole game behind this is of soybeans, chap or nutri. If made with the right spices, they will taste exactly like mutton or chicken. With some people, the situation becomes such that the doctor has refused to eat non-veg, then such people entertain their mind and tongue by eating such a dish.
Today we will tell you about one such dish, where hot kulchans (Nutri Kulcha) Along with this, a dish made from Nutri is served. Vegetarians get different pleasure in this spicy dish, then non-vegetarians take it as chicken mince and rob it. Actually the owner of this thea is from Ludhiana in Punjab. Now you understand that the dish found here will be different and alive.
Non-veg lovers also like Nutri Kulcha
Where such dishes are sold in Delhi, their rate may be slightly higher. But this Nutri Kulcha is not only pleasing to the pocket, but also gives great satisfaction to the tongue and mind. When you reach Vijay Nagar, next to Delhi University, you will see the name of 'Mamaji Amritsari Nutri Kulcha' right here near Mother Dairy. There is only one dish available here, that is the vegetable of Nutri (small pieces of soybeans) made in spicy and thick curry, along with Kulcha. When this vegetable is prepared on the pan, then there is complete confusion that this chicken mince dish is being prepared. The tempering of butter on top makes it very luxurious and aromatic. The food is different, it looks like a non-veg dish.
Only one dish is available here, that is Nutri vegetable made in spicy and thick curry and Kulcha along with it.
University students are also admired
When you order it, this thick spicy nutty dish is prepared by sprinkling butter and green coriander. Kulchas are also heated on a separate tava (griddle). Nutri curry is first applied on the kulchas, due to which they will be seen releasing spicy smoke as soon as they fall on the hot pan. Then tempering of butter is applied in the kulchas. After heating well, green coriander is sprinkled on the Kulchas to make it colorful. Kulchas and vegetables are ready to be kept in a plate. Along with this, apart from green chili, coriander, mint, pomegranate chutney and chopped onion, a piece of lemon and raw green chili is also given on demand.
After heating, green coriander is sprinkled on the kulchas and it is made colorful.
Also read- If you want to eat Amritsari Kulcha, then come to 'Amritsari Kulcha Corner' in Vikaspuri
Eat it and see, you will enjoy the complete non-veg. There is a university nearby, hostels are nearby, so students enjoy this dish a lot. Many students make groups and come to this place to have dinner at night. This so-called non-veg dish can be enjoyed for Rs 60 with two semolina-maida kulcha and for Rs 70 with atta ke kuchla.
Also read- Anna's hand is eating dosa-idli-sambar, so reach Madras Cafe in Rohini Sector-7
The story of coming from Ludhiana to Delhi is interesting
This festival was started by Rajiv Sharma five years ago. Earlier, his father Vilayati Ram used to use similar thia in Ludhiana, Punjab. It is no less interesting for this person to come to Delhi. Rajiv's elder sister lives in Malkaganj. After the death of his father, he asked his brother to come to Delhi and make a thia and sell this special dish. He did not want to come to Delhi. But came on the insistence of sister.
The first five-six months were very troublesome, but the nephew who came along said, 'Mamaji, don't care about you, Delhi mein sab chalta hai'. Because of the nephew, the shop also ran and the name Mamaji was also lost. Rajiv explains that in reality the whole game is about a mixture of spices and onions, garlic, ginger. Apart from this, there is a different way of preparing Punjabi food, due to which the taste of non-veg emerges. Because of this, everyone started liking this dish. Thiya gets decorated at 4:30 pm and remains bright till 10 pm. There is no holiday.
Nearest Metro Station: University and Model Town
Read Hindi News see more online Live TV News18 Hindi website. Know related to country and abroad and your state, Bollywood, sports world, business News in Hindi. Us Facebook, Twitter, Instagram And Telegram Follow on.
Tags: Delhi, Food, Lifestyle