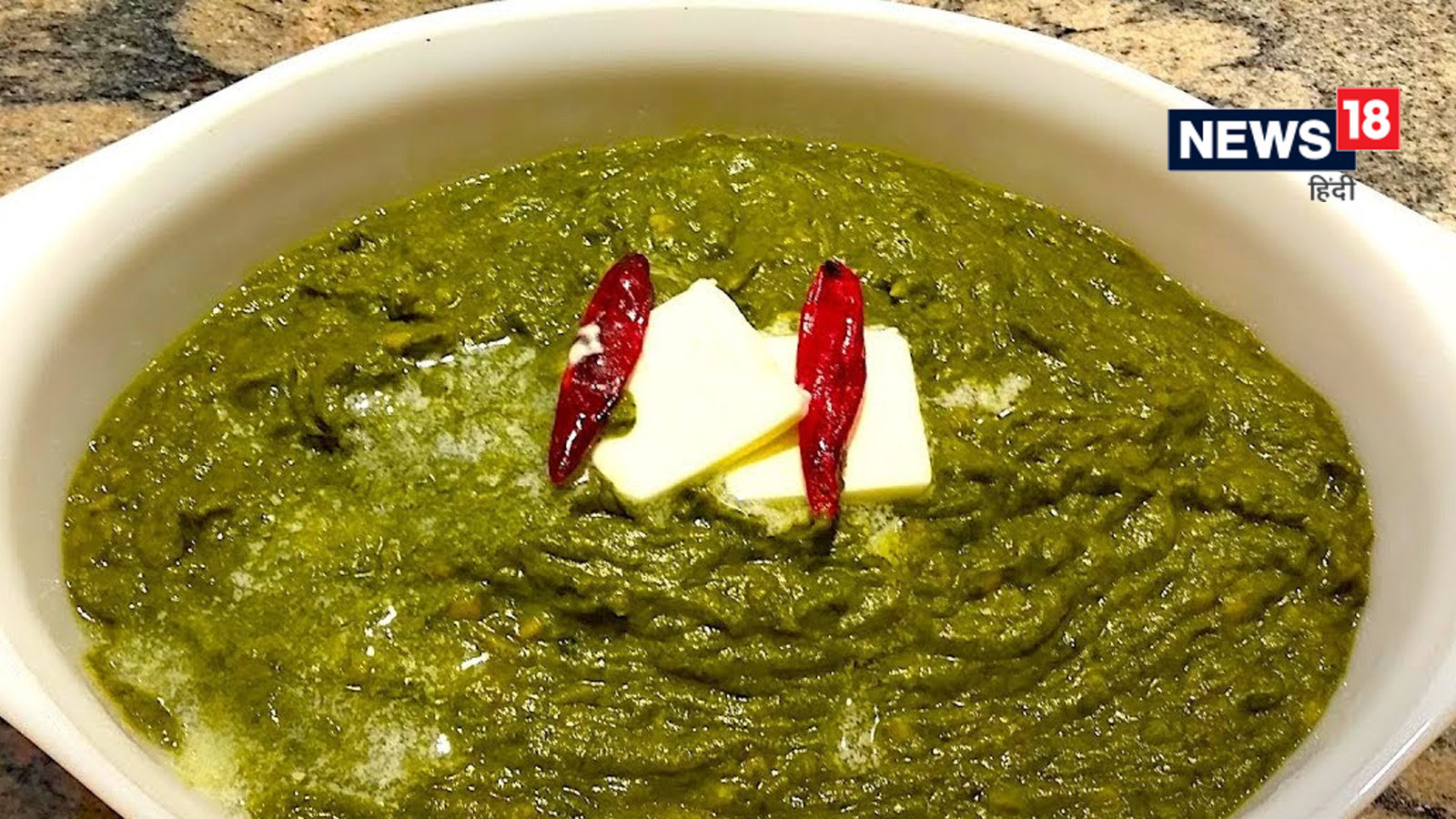 Palak Ka Saag Or Spinach Sag Recipe: Wearing warm clothes is not enough to avoid the cold in the winter season and to take care of health, but it is also necessary to keep the body healthy. In such a situation, it is necessary to include something in the diet which is better from the point of view of health and can nourish the body. In such a situation, you can include spinach in your diet. Spinach is counted among green leafy vegetables. It contains plenty of anti-oxidants. Many health related problems can be avoided by eating it.
Let us tell you that iron is found in spinach. Many people like to eat spinach greens in the cold season. Come, know the recipe of making Palak Ka Saag (Palak Ka Saag Recipe)
What is needed to make Spinach Saag? (Palak Ka Saag Ingredients)
– 500 grams spinach leaves
– 3 tsp desi ghee
– 2 garlic cloves
– 1 inch chopped ginger
– 1 finely chopped onion
-1 finely chopped tomato
– 1.5 tsp ginger-garlic paste
– 4 finely chopped green chilies
– 1/2 tsp cumin
– half tsp turmeric
– 1/2 tsp coriander powder
– 1/2 tsp garam masala
– tsp red chili powder
– Salt as per taste
– a pinch of asafoetida
Also try- Ginger Garlic Soup Recipe: Enjoy hot Ginger Garlic Soup on winter morning, how to prepare it
Palak Ka Saag Method
To make Palak ka saag, first wash the spinach thoroughly. After that boil it and grind it. Now heat desi ghee in a pan and add asafoetida and cumin seeds. Now add chopped garlic and fry it. After this, add ginger-garlic paste and finely chopped onion and fry it well. Then add tomatoes and finely chopped green chilies to it.
Also read- Eat these green vegetables in winter, they are beneficial for health with taste
Now add the remaining spices to it. After that run it continuously. Let the spinach greens cook well. If you want, you can put butter or fresh cream on it. You can also garnish grated paneer on top of it. You can serve it with millet or corn roti.
Read Hindi News see more online Live TV News18 Hindi website. Know related to country and abroad and your state, Bollywood, sports world, business News in Hindi. Us Facebook, Twitter, Instagram And Telegram Follow on.
Tags: Famous Recipes, Food, Food Recipe