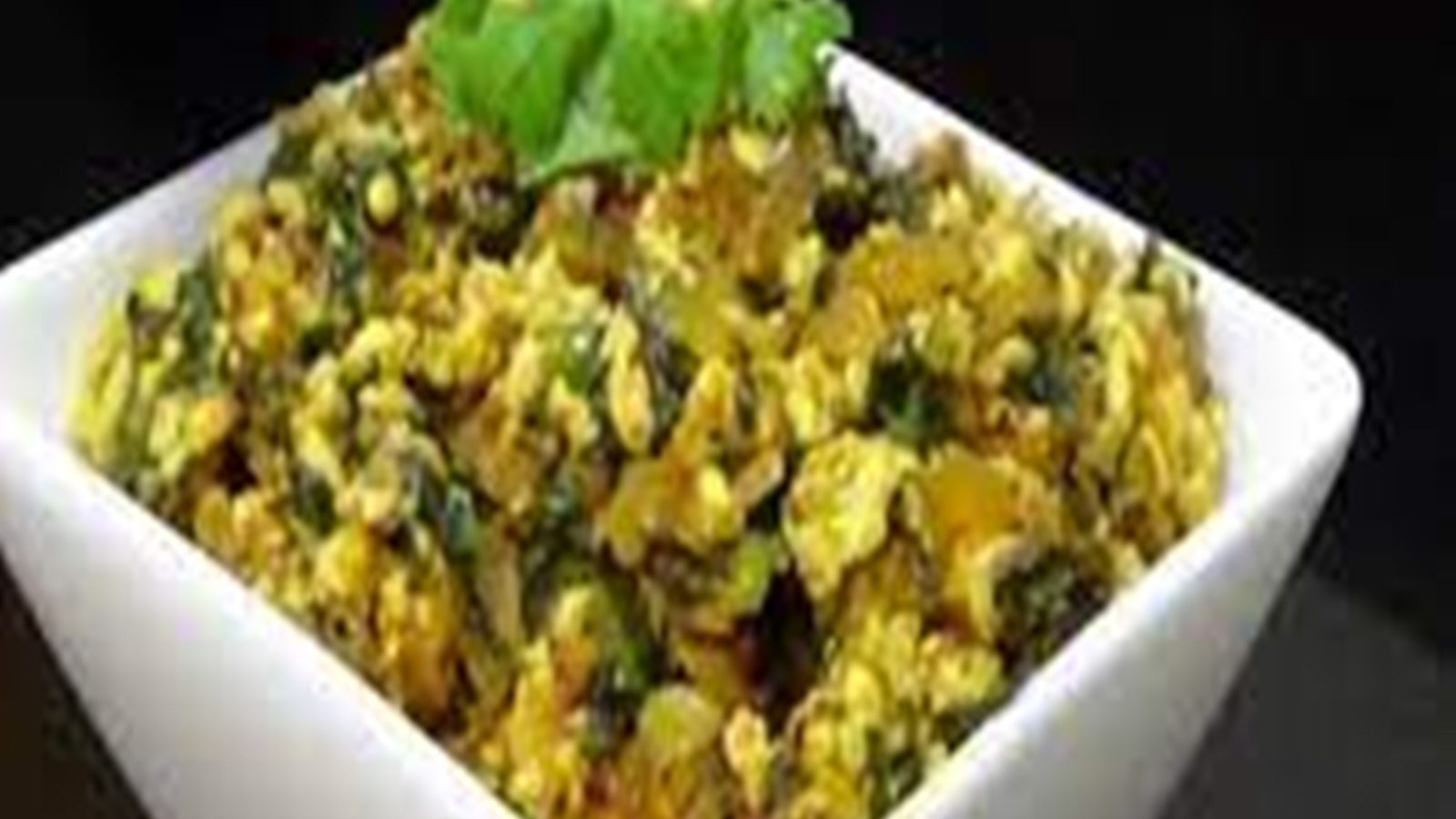 Palak Paneer Bhurji Recipe: Few people are fond of eating spinach vegetables. Children do not even like to keep spinach vegetables in the plate. However, if paneer is mixed with spinach, then people's opinion changes regarding spinach's vegetable. Many people are very crazy about Palak paneer found in restaurants. Palak Paneer Bhurji tastes as good as it looks in eating Palak Paneer vegetable. If you have not tasted Palak Paneer Bhurji even once, then definitely try it once at home.
Apart from being delicious, it is also beneficial for health. In general, people also like to make paneer vegetables at home. If you also want to make Palak Paneer Bhurji at home. So follow these simple steps. It is very tasty to eat.
Ingredients for Palak Paneer Bhurji
Spinach – 1 kg
Paneer grated – 200 grams
Tomato – 4
Turmeric Powder – 1/4 tsp
Green coriander finely chopped – 1 tbsp
Green chili – 1
Ginger – 1/2 inch long piece
Cashew nuts (chopped) – 10 – 12
Cumin – 1/4 tsp
Asafoetida – 1 pinch
Oil – for cooking vegetables
Garam Masala – 1/4 tsp
Salt – as per taste
Read also: Gujarati Kadhi Recipe: Get the taste of Gujarati Kadhi, prepare it with this easy recipe
How to make Palak Paneer Bhurji
To make Palak Paneer Bhurji, first wash and clean the spinach thoroughly. Before this, remove the stems of spinach. Now keep the cleaned spinach in such a way that all the water evaporates. Now chop the spinach finely with the help of a knife. After this take tomato and cut it into big pieces. Now take green chili, ginger and wash them thoroughly and cut them. Now put all these things in a mixer grinder and grind them finely.
Now take a kadhai and put it on the flame and let it heat by adding 1 tbsp of oil. Then add asafoetida, cumin seeds to the oil and let it crackle. After this, add turmeric and stir for a few seconds and add tomato-ginger-green chili paste and mix it well while stirring it with a spoon. Fry it while stirring till the oil starts separating from the spices. When it seems that the masala has been fried well, then add chopped spinach and salt to it, stir it well with a spoon for 3-4 minutes and fry the spinach. Now cover the vegetable and let it cook on low flame for 3 to 4 minutes.
Read also: Make children's favorite potato sandwich for breakfast, here's the recipe
After this, remove the lid and stir the vegetable with a spoon and cook it till the water of spinach dries up completely. When the spinach is cooked, then add broken cashew pieces, garam masala and grated paneer to it and stir it with a spoon with very light hands. After this garnish it by adding green coriander on top. In this way your favorite Palak Paneer Bhurji is ready. Take it out in a serving bowl and serve it with dal, rice or butter naan.
Read Hindi News Online Watch More Live TV News18 on Hindi website. Know related to country and abroad and your state, Bollywood, sports world, business News in Hindi.