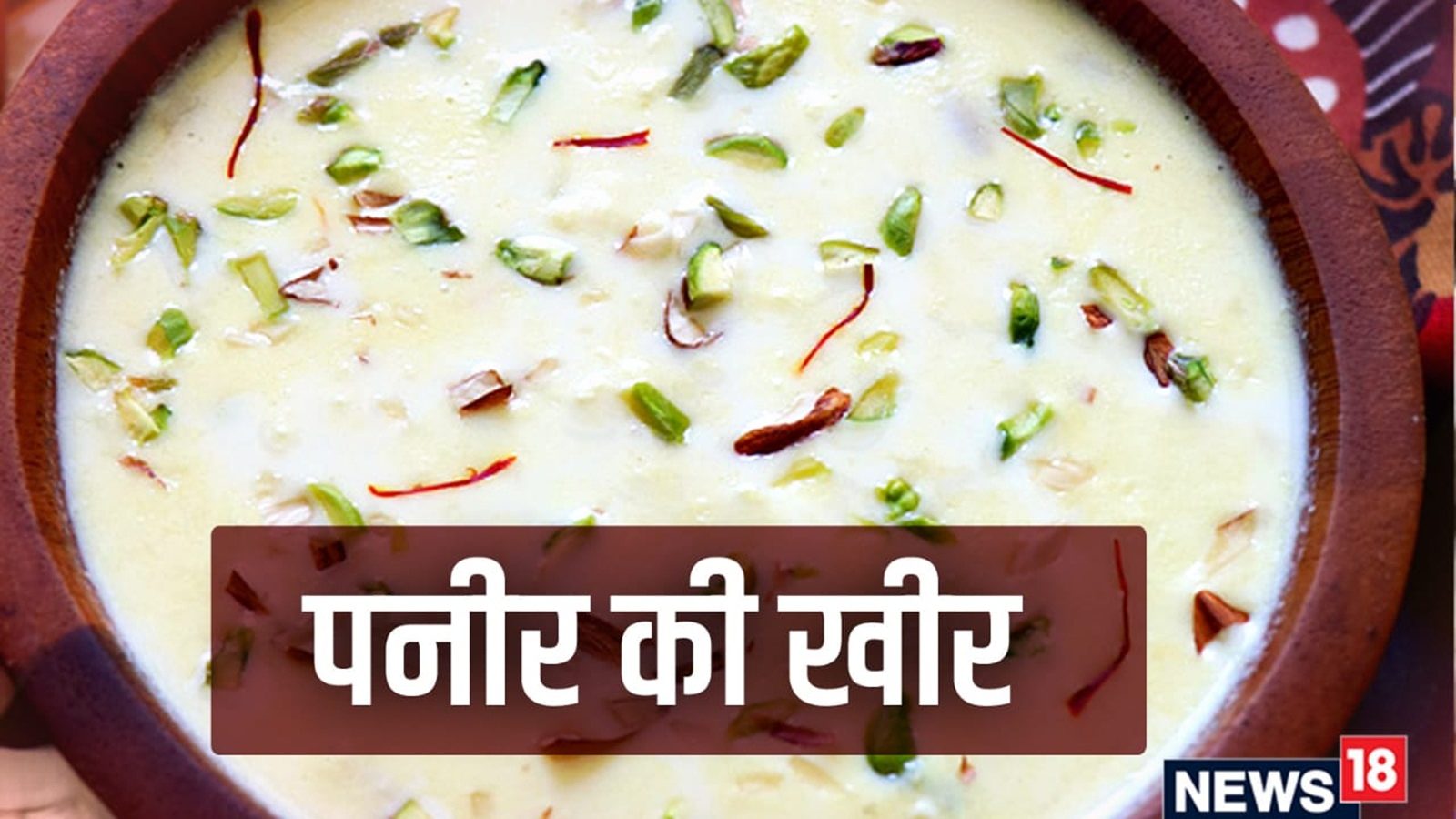 Paneer Kheer Recipe: Paneer Although it is used in many food items but have you ever Paneer Kheer Have you tasted? Maybe many people have heard about it for the first time. If you are bored of eating traditional kheer, then paneer kheer can be a better option in this winter. Rice kheer made in our homes takes a long time to prepare, but on the contrary, paneer kheer is prepared very quickly. Its taste is also very different.
You winter If I want to try something new, then paneer kheer can be a good option. Apart from paneer, chenna can also be used to make it. We are going to tell you a simple recipe to make Paneer Kheer, by following it you can make delicious Paneer Kheer at home.
Ingredients for making Paneer Kheer
Milk – 3 cups
Paneer/Chhena (mashed) – 1/2 cup
Sugar – 6 tbsp
Green cardamom – 4
Almonds chopped – 15
Cashews chopped – 15
Pistachios chopped – 15
Saffron – 5-6 leaves
Rose water – one and a half tsp
How to make Paneer Kheer
To make paneer kheer, first take a big vessel and put milk in it and keep it to heat on the gas. Boil the milk by keeping the gas flame on medium. When the milk starts boiling, reduce the flame of the gas and keep stirring the milk with the help of a ladle till the milk becomes slightly thick. Cook the milk for about 5 to 6 minutes. During this, keep stirring the milk in between. Now put sugar in it and then let it cook for 5 minutes.
Also read: Taste Delicious Fenugreek Paneer In Winters, Easy Recipe
When the sugar dissolves well in the milk and the color of the milk starts to turn light brown, then add chopped cashews, almonds and pistachios to it. After this, add cardamom powder and saffron leaves and mix them all well. After that let them cook for about 2 minutes. Now add mashed paneer inside it. If you want to use chenna instead of paneer, then you can also add it by mashing it. If the paneer is fresh then use it by mashing it and if there is paneer kept in the fridge then it can also be used by crushing it.
Also read: Try These Varieties Of Parathas In Winters, Along With Taste, Health Will Also Benefit
After adding paneer to the kheer, let it cook on low flame for about two minutes. Keep in mind that the paneer has to be cooked well. After this, add rose water to the kheer and mix it well in the kheer with the help of a ladle. In this way your paneer kheer is ready. Serve it hot in winter or if you are fond of eating cold kheer, then serve it after keeping it in the fridge for some time. If desired, you can garnish the kheer with dry fruits and saffron leaves.
Read Hindi News see more online Live TV News18 Hindi website. Know related to country and abroad and your state, Bollywood, sports world, business News in Hindi. Us Facebook, Twitter, Instagram And Telegram Follow on.
Tags: Food, Food Recipe, Lifestyle