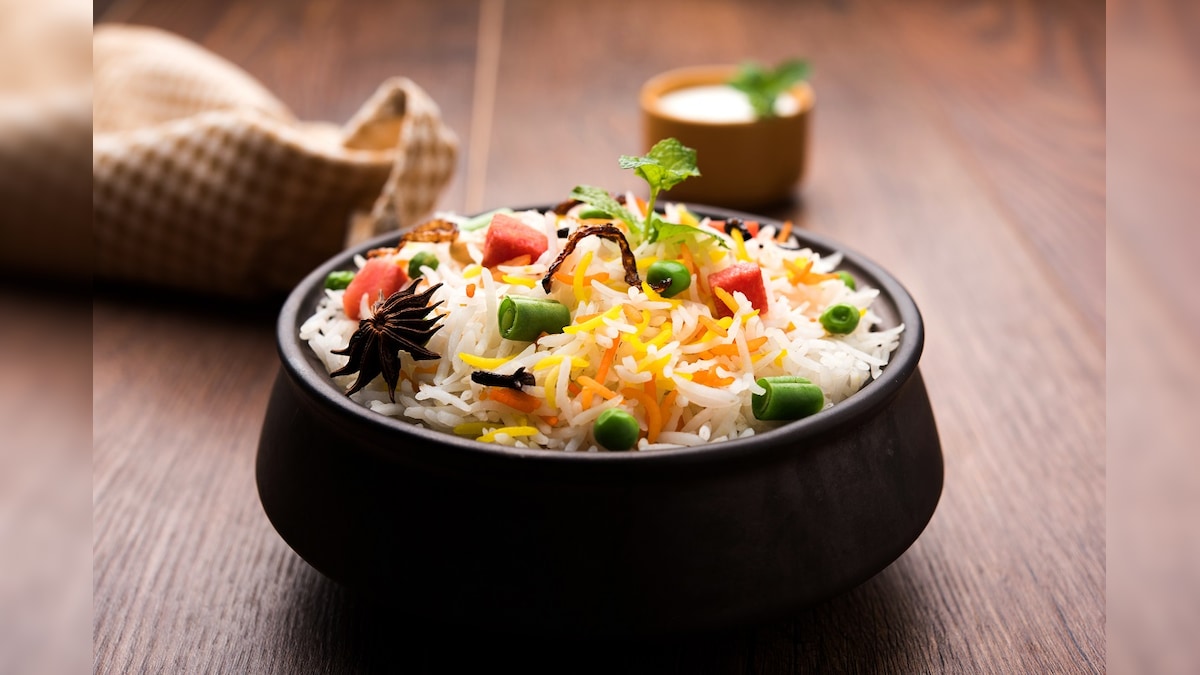 Paneer Pulao Recipe: Although Pulao is considered an important dish of the main course, there are many varieties of Pulao which are very famous. Pulao is easy to eat, tasty and a recipe that can be made in less time. In most of the homes, everyone from elders to children eat pulao with gusto. Pulaos are made in many varieties. We are going to tell you the recipe of one of these famous variety Paneer Pulao. With the help of this recipe at dinner time, you can prepare healthy and tasty Paneer Pulao for guests as well as family members. Paneer pulao is less spicy as compared to other varieties of pulao. This is the reason why children also like this variety very much.
Ingredients for Cheese Casserole
Basmati rice (long grain) – 1/2 cup
Paneer (cut into square pieces) – 1/2 cup
Large Onion (cut lengthwise) – 1
Ginger (grated) – 1 tsp
Green peas – 1/4 cup
Garlic (grated) – 1/2 tsp
Green chilies (finely chopped) – 2
Cinnamon – 1 inch piece
Cloves – 2
Water – 1 cup
small bay leaf – 1
Salt – as per taste
Oil – 2 tbsp
Ghee – 1/2 tsp
Lemon – 1
Green coriander (finely chopped) – 2 tbsp
How to make Paneer Pulao
To make Paneer Pulao, first take basmati rice and wash them thoroughly with clean water and then soak for 15 to 20 minutes. Now take a pressure cooker and put it on the gas on low flame. Add 1 teaspoon oil and half teaspoon ghee to it and heat it together.
Also read: Methi Palak Recipe: Add Fenugreek Spinach In Children's Lunch Or Dinner, Make It Like This
Ghee is used to improve the taste of rice. Now put bay leaves, cinnamon, cloves, ground garlic and grated ginger in hot oil and ghee and fry it for 40-45 seconds.
Now add chopped onion and chopped green chilies in it. Fry the onion till it becomes light golden in colour. Now add green peas and soaked rice in it. Fry them for about 1 minute. Now add lemon juice, salt and a cup of water to it. Mix it well.
Now cook on medium flame for three whistles (the duration of cooking will also change according to the size of the cooker). Now turn off the gas and let the pulao set for 10 minutes. Meanwhile, take a non stick pan or wok (whichever is available). Heat 1 tbsp oil in it and fry the paneer pieces slowly till they become light golden.
Also read: Easy Indori Poha Recipe: Prepare 'Indori Poha' in 10 Minutes, Learn the Perfect Way to Make
Meanwhile, after the pressure inside the cooker is over, open it slowly and put the fried paneer pieces in it. Mix them well and take out the prepared pulao in a big bowl. Now garnish the paneer pulao with fresh coriander and serve it.
Read Hindi News online and watch Live TV News18 on Hindi website. Know news related to country and abroad and your state, Bollywood, sports world, business.