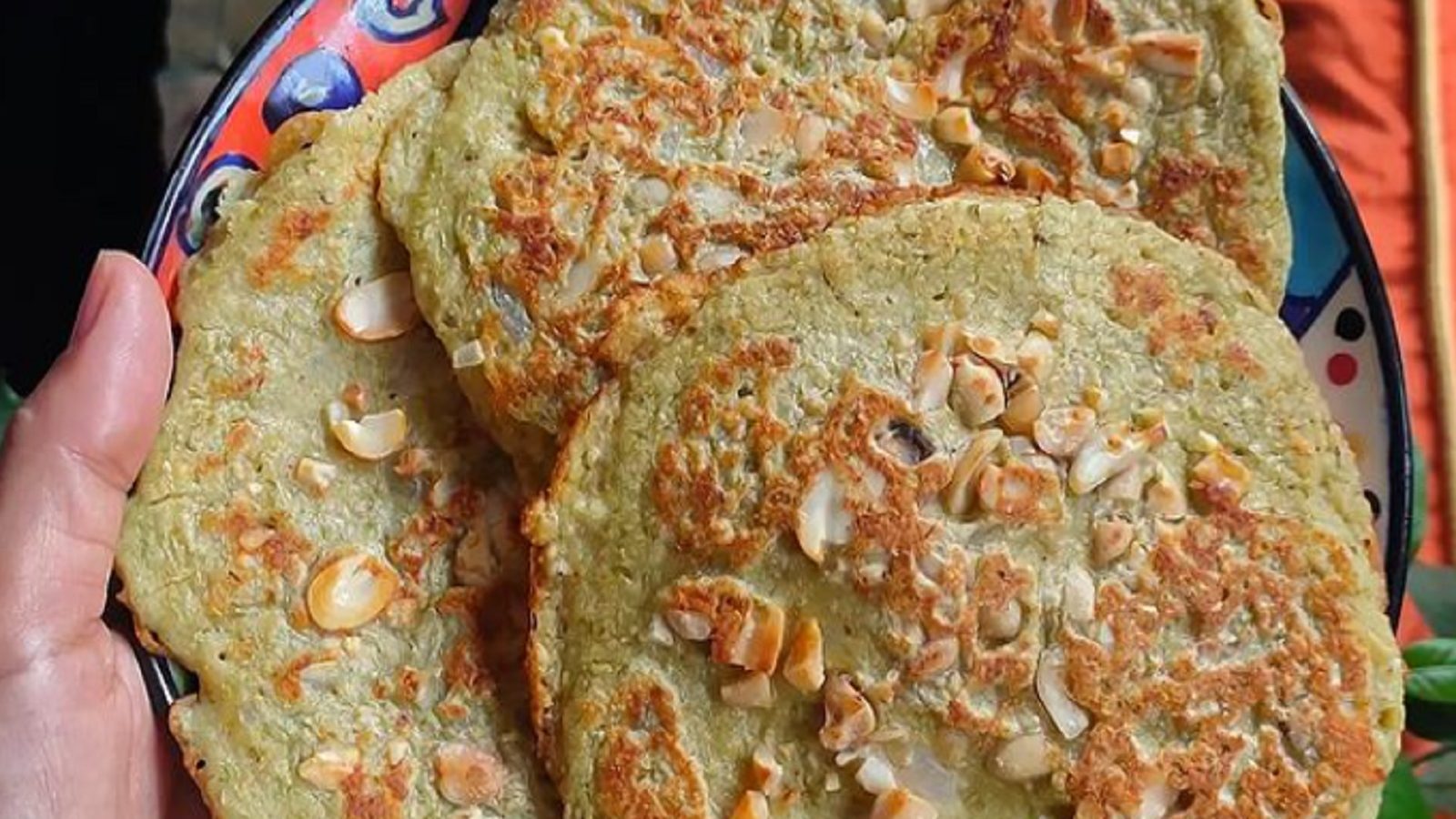 Peanut Moong Cheela Easy Recipe: Many times one does not feel like eating heavy meal in dinner. In such a situation, many people skip dinner, but this is not right. That's why you can try a light dish at night. Due to which you will not even feel gilt and your stomach will also be full. Today we will tell you a quick recipe to make Peanut Moong Cheela. You can make it for breakfast in the morning or evening.
What is needed to make Peanut Moong Cheela?
Moong dal – 2 cups
Asafoetida – 2 pinch
Ginger – 1/2 tsp, grated
Onion – 1, finely chopped
Green chili – 2, finely chopped
Green Coriander – cup, finely chopped
Roasted Peanuts – 1/2 small cup
Salt
oil/ghee
Also read- If you want to eat some different types of momos, then reach Momos Point in Kamla Nagar.
How to make Peanut Moong Cheela
To make Peanut Moong Cheela, wash and soak moong dal in lukewarm water for 2 hours. After this wash the soaked lentils once with clean water. Now add asafoetida to it and mix some water. After that grind it finely with a mixer. Now take out the ground lentils in a big bowl and add ginger, onion, green chili, green coriander, roasted peanuts and salt and mix it well. If you want, you can also add curd or half a teaspoon eno to it.
Try this also- Ghiya Chana Dal Recipe: Children will eat Ghiya Chana Dal with chatter, not shrinking their nose.
Now heat a tawa on the gas and apply oil or ghee on it. After this spread the cheela batter on the pan. Apply oil on top and side also. Now let it cook. When cooked and fried in one way, then roast the palaktar from the other side as well. Similarly make cheela from the whole batter. If you want, you can grate cheese on top of it. You can also add stuffing of your favorite vegetables to it. Eat it with spicy patni or curd.
Read Hindi News online and watch Live TV News18 on Hindi website. Know news related to country and abroad and your state, Bollywood, sports world, business.