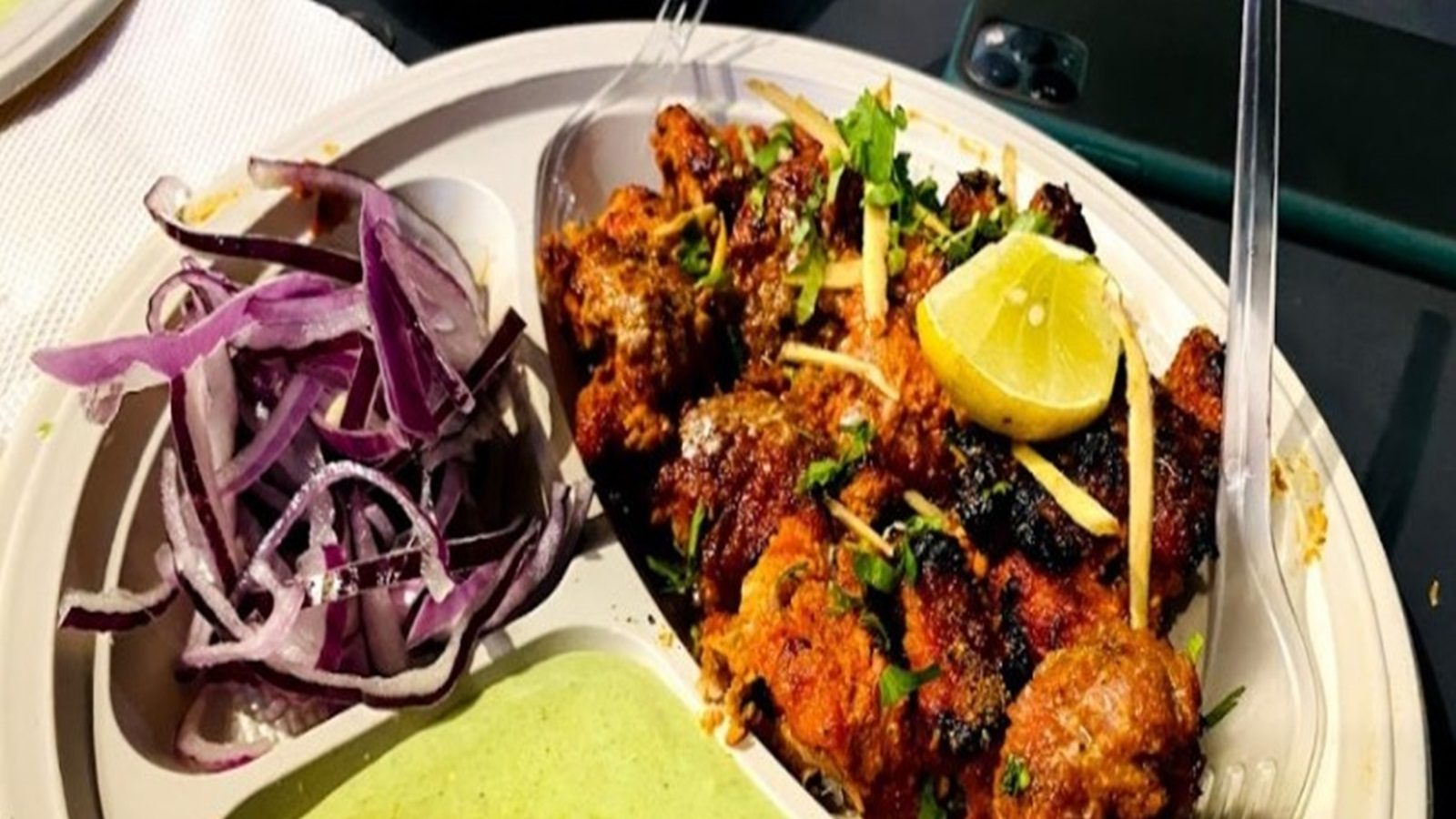 Chicken Tikka Varieties: (Dr. Rameshwar Dayal) 'Tikka' is such a name in Delhi, which can make your mouth water on hearing it. The funny thing is whether you are vegetarian or non-vegetarian, the word tikka will fascinate you. The reason being, Paneer and Mushroom Tikka attracts vegetarians while Chicken Tikka attracts non-vegetarians. Today we are taking you to such a tikka shop, where chicken tikkas of many varieties and tastes are available. A young Sardar started this work as a startup two years ago and made tikka famous with his unique taste, variety as well as his dialect. This man is the lover of Punjabi rapper (singer) Sidhu Moosewala, so he named one of his tikkas after him.
From Nawab Da Tikka to Jimwala Tikka
On reaching Kirti Nagar Main Road in West Delhi, there is a shop named Gunshot Tikka in Tagore Market on the same side. There are about 30 types of chicken tikkas available here. You can eat these tikkas according to your mood and atmosphere. Something crunchy and soft like butter from inside, these tikkas will win your mind. To name a few of the first tikkas, there are many varieties available ranging from Moose Wala Tikka, Gunshot, Terminator, Royalty, Chilli, Nawab Da Tikka to Cream and Cheese, Jimwala Tikka, Sharabiyan Da Tikka, Tandoori and Afghani Tikka. As your mood is, Tikka of the same color is present.
There are about 30 varieties of chicken tikkas on 'Gunshot Tikka'.
different from the traditional taste
Along with the name, each tikka has a different taste. Moose wala tikka has a tinge of Punjabiyat, then gunshot, royalty tikka will have a continental flavor, gunshot is pungent and sour in taste, then you must have known how the drunken da tikka will be. That is, full of spices. Gymwala tikka is for the youth, it uses chicken chest, which is rich in protein, but fat is negligible. If you eat the tikkas of this shop, then you will believe that the dish here is different from the traditional taste. The price of all these is between Rs 400 to 550. If fish tikka is also available at the shop, then Tandoori Mutton Raan will also be available for Rs 1399 in special items of mutton. To eat it, you have to speak one and a half hours before.
research for ticks
This shop was started two years ago by young Sikh Amanjot Singh. Earlier, some cars used to run in his Ola cabs. When the environment there changed, I decided to become a startup myself. Was a foodie lover, thought of having fun in tikkas and researched and roamed around to find unique tastes. Started work with heart and maintained love. The work of tikka got underway. Snacks are also plentiful in the shop and every week they keep adding variety of snacks in it. The shop opens at 3 pm and tikka can be enjoyed till 11 pm. Tuesday is a holiday.
Nearest Metro Station: Ramesh Nagar
Read Hindi News Online Watch More Live TV News18 on Hindi website. Know related to country and abroad and your state, Bollywood, sports world, business News in Hindi.