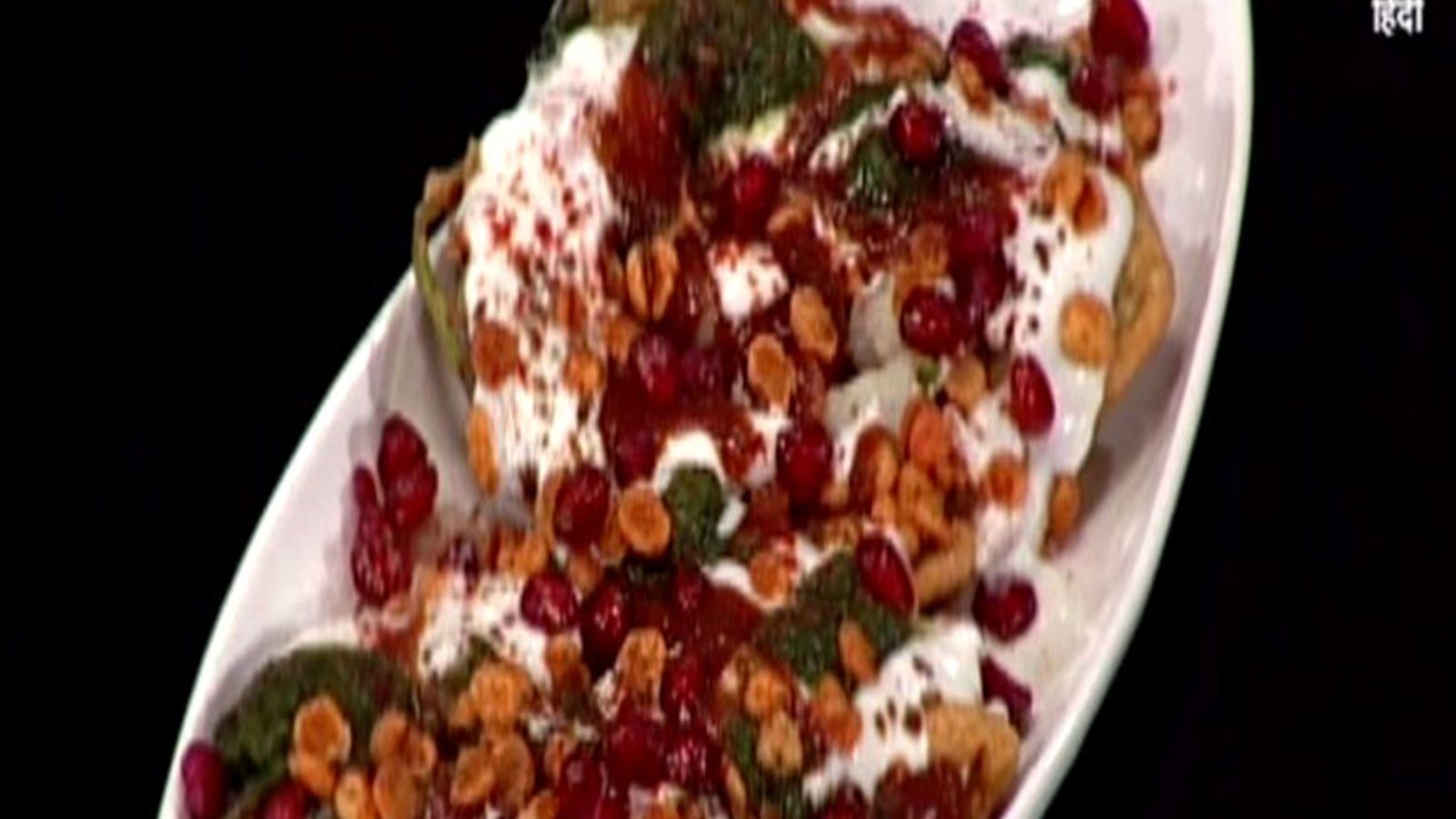 Rasgulla Chaat Recipe: Rasgulla is an Indian traditional sweet and chaat is recognized as the most famous street food. Hearing the name of Rasgulla and Chaat, one starts enjoying different tastes in the mouth. The sweetness of rasgulla and the spiciness of chaat comes in everyone's mind. Everyone must have tried these two items separately many times, but have you ever tried Rasgulla Chaat. If not then today we are going to tell you the recipe of Rasgulla Chaat. This chaat is a mixture of Indian spices along with rasgullas.
This is a very easy recipe and gets ready in very less time. Rasgulla chaat can be easily prepared at home by following these simple steps.
Ingredients for Rasgulla Chaat
Rasgulla – 6
Boiled Potato – 1/2 cup
Onion chopped – 1/2 tbsp
Cumin powder – 1/4 tsp
Black pepper – 1 pinch
Sev Puri – 1/2 cup
Curd – 2 tbsp
Pomegranate seeds – 2 tbsp
Mint Coriander Chutney – 2 tbsp
Tamarind paste – 1 tbsp
Salt – as per taste
Also read: Moong Sprouts Salad: Prepare High Protein Moong Sprouts Salad Like This, Will Be Healthy With Tasty
How to make Rasgulla Chaat
To make Rasgulla Chaat, first take Rasgulla. Take them out one by one from the syrup and keep them in a separate plate. Now take boiled potatoes and mash them well. After this, pour the potato mixture over the rasgullas. Now add tamarind paste, mint-coriander chutney, curd to it. After this, sprinkle black salt, cumin powder, chaat masala and other spices on top.
Also read: Kadai Paneer Recipe: Taste Kadai Paneer Like Restaurant At Home, Prepare It With This Method
Now in this way Rasgulla chaat is ready. Now garnish it with green coriander leaves, sev puri and pomegranate seeds. Now serve it to the guests and also make this special rasgulla chaat.
Enjoy it.
Read Hindi News Online Watch More Live TV News18 on Hindi website. Know related to country and abroad and your state, Bollywood, sports world, business News in Hindi.