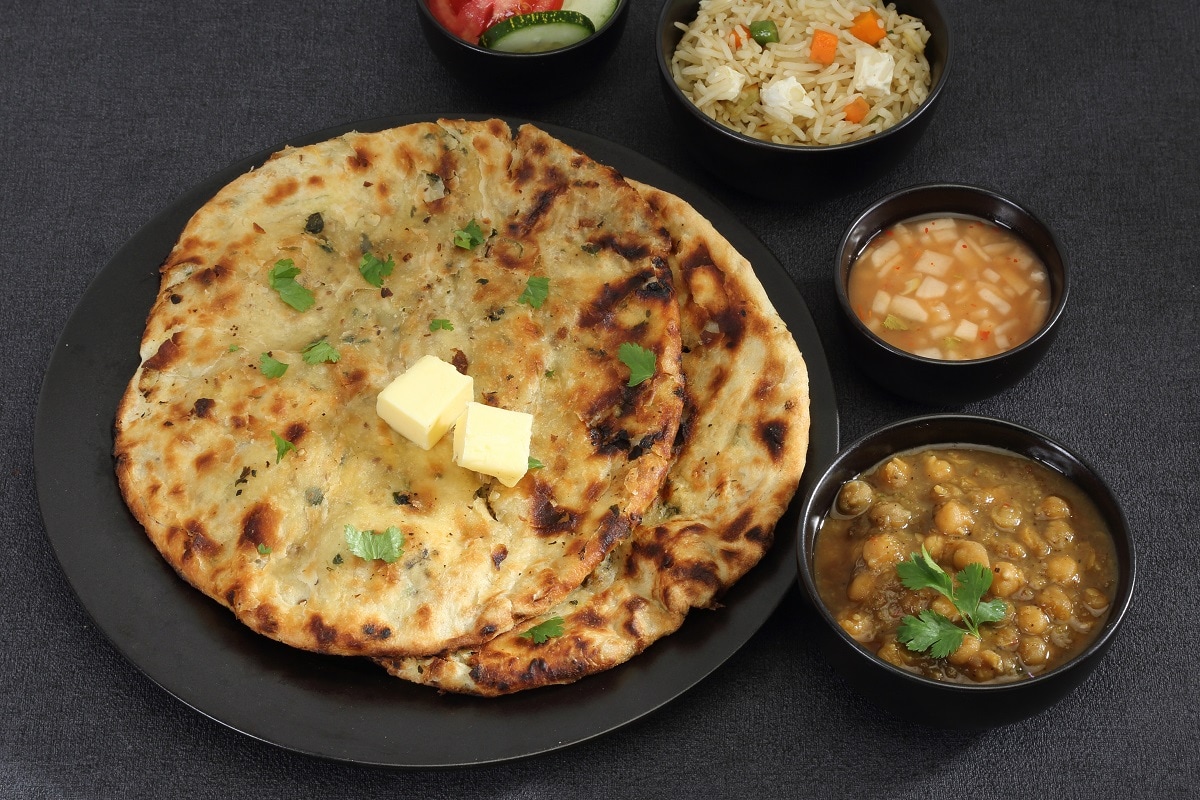 Sulemani Paratha Recipe:
You must have eaten a lot of Paratha of Potato, Cabbage, Onion, Paneer but this time change the taste of your mouth with Sulemani Paratha. Sulemani Paratha is a delicious layered paratha with the goodness of eggs. You must try this paratha recipe once. After eating it once, your mind will be tempted again and again. Everyone will like to eat it with great fervor. Let us tell you about its easy recipe.
Ingredients for Sulemani Paratha
1 1/2 cups flour
1 tablespoon ghee
2 tsp beaten egg
1 cup milk
1 tbsp oil
1/2 tsp sugar
1/2 tsp salt
1 tsp cumin powder
1/2 tsp baking powder
Water
1 tbsp flour
How to make Sulemani Paratha
Mix baking powder in flour and sieve it in a bowl. Add salt, cumin powder, egg, oil, sugar to it.
Then keep adding milk little by little and keep kneading it like a dough. Add water if needed.
Make a smooth dough and cover it to rest for about 15 minutes.
Now divide the dough into small balls. Roll out the dough, apply some ghee and sprinkle dry flour and roll the parathas on top of each other.
Fold the pleats a bit and twist them together like a coil. Let it set.
Roll out the paratha and cook it on a hot non-stick tava (griddle) on low flame.
Roast the paratha lightly from both the sides by pressing lightly and serve hot with chutney.