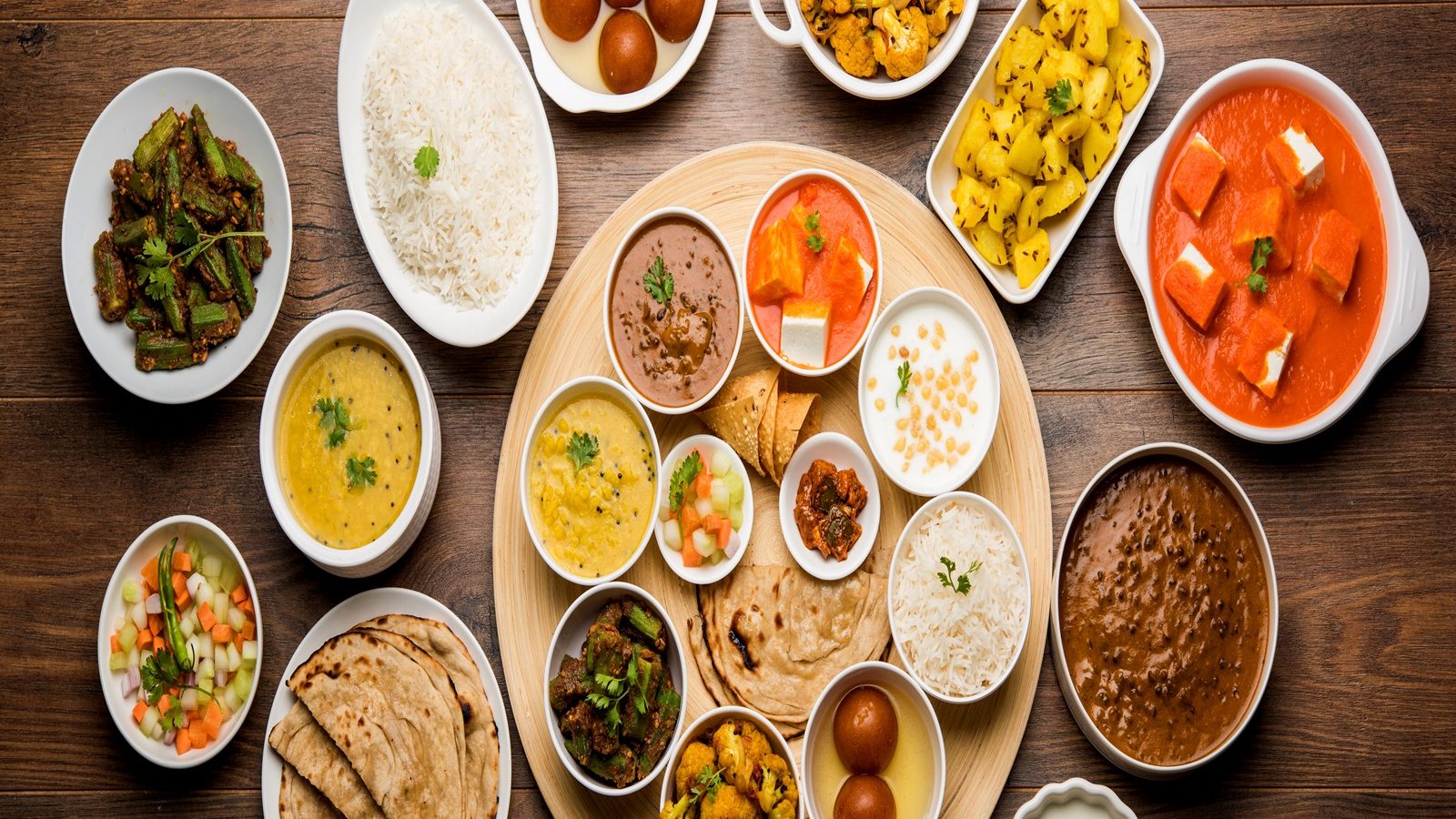 Special Food Thali: Have you ever had a 'special thali' in a restaurant or restaurant outside the house?Special Food Thali) would have tasted it. The 'special thali' found in any food place has a different taste. This thali not only contains food items of many varieties, but this thali also tells the specialty of that place. We know that there is no dearth of food lovers in our country. There is as much variety in our culture as there is in our food and drink. When it comes to food, food lovers do not worry about the place, distance and time taken.
Today we are going to give information about some 'special thali' found in different states of the country to such people who are fond of food. The specialty of these plates is that the quantity of ingredients found in them is very high and it is quite challenging for one man to finish them completely. If you ever go to these places, definitely taste these 'special thalis' once.
1. Khalibali Thali, Delhi – The discussion of the special Khalibali thali found in the country's capital Delhi is everywhere. This thali is considered to be one of the biggest thali in the country. Its size is 56 inches and 4 people eat it together. You can guess how big this plate is from the fact that two waiters are needed to bring it to the table. The average weight of a plate is 4 kg. You can taste the Khalibali thali in the Connaught Place area of ​​Delhi. Both veg and non-veg items are served in this plate.
Also read: Enjoy Hot Halwa In Winter Season, Try These 6 Varieties
2. Dara Singh Thali, Mumbai – If you are fond of non-veg, then definitely taste the Dara Singh Thali found in Mumbai, which is called the financial capital of the country. This thali found in Mini Punjab restaurant has got the title of world's largest non-veg thali. Panipuri is served as a starter before serving this plate. After this, many types of non-veg items are served in the plate. Apart from this, three types of rotia, 6 types of sweets, two types of rice, fish pieces, chicken pieces and other things are given in the plate.
3. Kumbhakarna Thali, Junagadh – The Kumbhakarna Thali found in Junagadh, Gujarat is also very famous in the surrounding areas. If you want to enjoy this Kumbhakarna thali, then you have to come to Patel restaurant in Junagadh. The size of this plate is so big that 4-5 people can eat a full meal at a time. Various types of food items are served in it. The traditional decoration of this plate also entices the eater.
Also read: Badam Ka Halwa Recipe: Eat energy-rich Badam Halwa in winter, here is an easy recipe
4. Rajasthani Dish, Jaipur – How can it happen when there is talk of food and there is no mention of Rajasthan. Dalbati churma is served with roti in Rajasthani plate found in Jaipur, Rajasthan. Apart from this, four types of chutney and Rajasthani farsan are enjoyed.
5. Gujarati Vishala Thali – The Gujarati thali, which is found in the huge restaurant present in Ahmedabad, Gujarat, has also become very famous. Vishala is a theme restaurant with a traditional design. One feels like a village while eating food here. The restaurant has been designed in such a way that the foodie feels like a village. The price of this plate has been kept at 1 thousand. Many famous personalities have also tasted the special thali of this restaurant.
Read Hindi News see more online Live TV News18 Hindi website. Know related to country and abroad and your state, Bollywood, sports world, business News in Hindi. Us Facebook, Twitter, Instagram And Telegram Follow on.
Tags: Food, Lifestyle