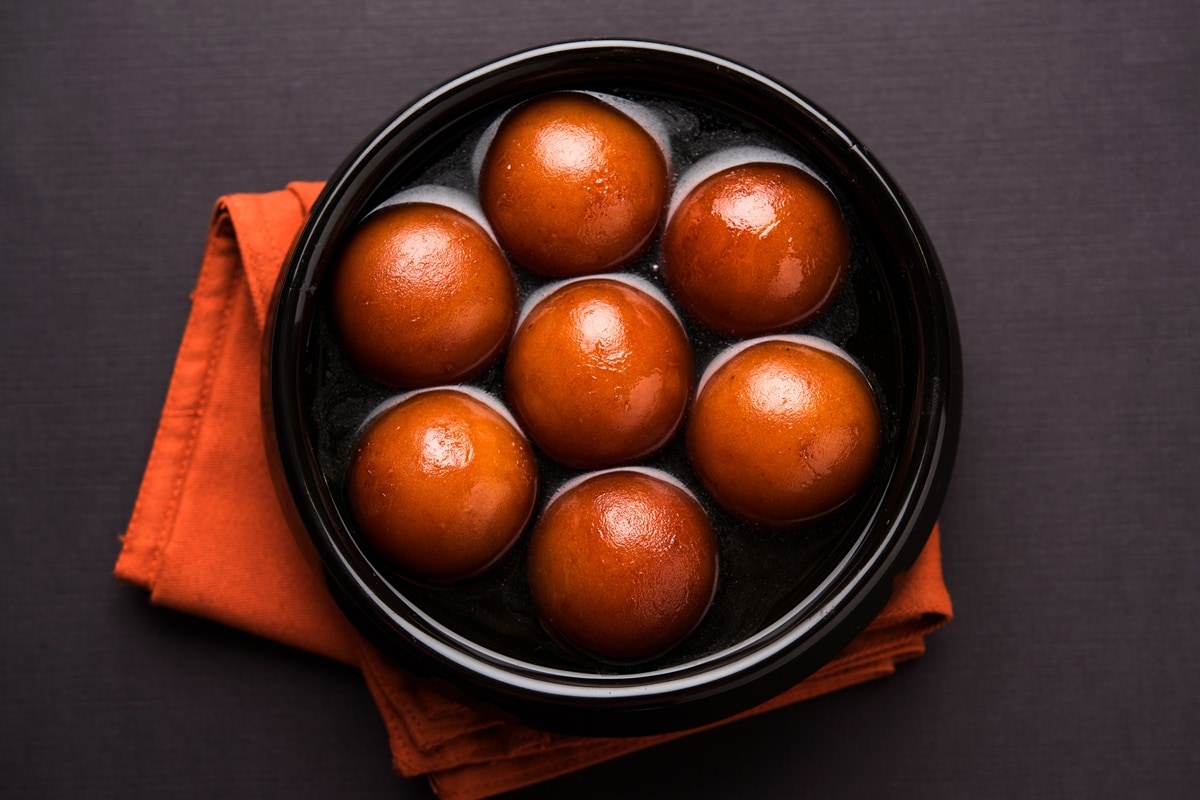 Gulab Jamun Recipe: The full enjoyment of any festival cannot be enjoyed without sweetening the mouth. This is the reason that during the festival season, new varieties of sweets are flooded in the markets. However, there are many people who abstain from the sweets of the market because of the fear of adulteration. In such a situation, to maintain the splendor of the festival, there is a period of preparing different types of sweets at home. This time for the festive season, we are going to tell you the recipe of making special Gulab Jamun. Gulab jamuns prepared in very easy and less time will not only double the fun of your festival, but after eating it, the guests will not be able to remain without praising your cooking.
Ingredients for making Gulab Jamun
The biggest feature of Gulab Jamun recipe is that only simple ingredients are needed to prepare it. It is prepared with the help of mawa (khoya), cardamom and sugar.
– Mawa (Khoya) – 100 grams
-maida/semolina – 1 tbsp
Baking Soda – 1/4 tbsp
-Water – 2 cups
Sugar – 2 cups
-bread cubes
-Ghee
How to make Gulab Jamun
To make Gulab Jamun very soft and tasty, it is very important to have fresh mawa. First, take out the mawa in a big bowl and mash it well. After this, add a spoonful of flour or semolina and baking soda to it. After mixing all the ingredients well, shape them into small balls. Its shape can be kept round or oval. After this heat ghee in a pan. After the ghee is heated well, reduce its flame and add bread cubes to it.
Let it turn light brown. After this take out the bread and after that put the balls of Gulab Jamun prepared in it. Put the balls in the same number so that they do not touch each other. In this method, bread cubes are used to reduce the temperature of ghee. Fry the gulab jamuns on medium flame. Do this till the color of the gulab jamun balls becomes golden brown. Similarly fry the remaining balls as well.
Also read- Eat Saffron Cashew Pistachio Barfi after dinner, you will forget the sweets of the market
Now comes the number of preparing sugar syrup. First add water to sugar and let it cook on low flame. Keep stirring it continuously till the sugar dissolves completely in the water. as long as sugar
Take care that the solution does not boil until it is completely dissolved in water. Once the sugar dissolves completely it can be boiled. Cook it till it becomes slightly thick. After this, keep it to cool for half an hour, then filter it with a sieve or muslin cloth.
Also read- Make 'Phirni Falooda' at home and surprise children
Now add cardamom to it and boil again. After boiling, add gulab jamun to it and switch off the gas. Let the Gulab Jamun soak in the syrup for half an hour before serving it to the guests. Serve Gulab Jamun in bowls. Cashews, almonds and pistachios can also be used for decoration.
Read Hindi News online and watch Live TV News18 on Hindi website. Know news related to country and abroad and your state, Bollywood, sports world, business.