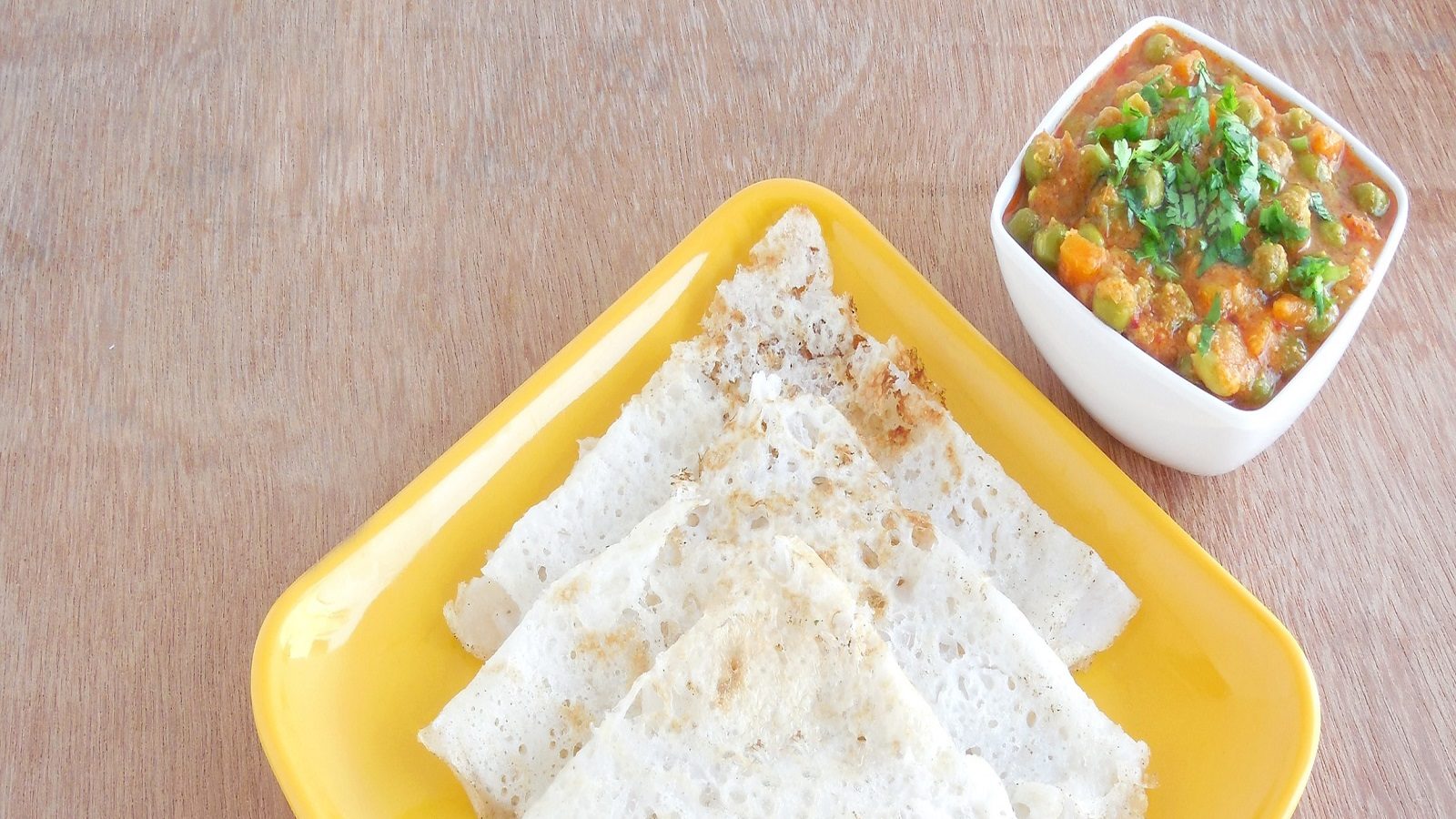 Neer Dosa Recipe: The discussion of South Indian cuisine is incomplete unless dosa is included in it. dosa South Indian The main dish of Dosa is prepared in many ways in South India. Although all the dosas have rice flour It is definitely used but the taste of all dosas is different and the way of making them is also different. Today we will tell you about Neer Dosa which you evening recipe can be included in. Neer Dosa is mainly a dish around Karnataka. This traditional South Indian dosa Slightly different from this because stuffing is not added in it. Although it is made from rice flour only. it south indian sambarCan be eaten with chutney and gravy vegetables. It is also very easy to make. therefore Neer Dosa Could be a great dinner for you. So let's know how to make Neer Dosa.
Also read: Christmas 2021 Cakes: Make these 5 types of cakes at home this Christmas, everyone will like it
Ingredients required to make Neer Dosa
rice 1 cup
Raw coconut 2-3 tbsp grated
oil 3.3 tsp
salt as required
Also read: Matar Nimona Recipe: Serve Delicious Matar Nimona With Roti Or Rice, You Will Enjoy The Taste
How to make Neer Dosa
Preparation for making Neer Dosa will have to be done two-three hours in advance. For this, clean the rice two-three hours before and leave it to soak in water. When the rice becomes completely soft, then filter it from the water. After this, put the rice in the mixer and grind it finely. Yes, along with this put coconut in the mixer itself and grind both together finely. After grinding it will become a paste. Now take out this paste separately in a vessel. Make this paste by adding about two cups of water and prepare it like a slurry. Add salt now as well.
On the other hand, place a non stick tava (griddle) on medium flame and spread oil in it after it becomes hot. Spread the oil in such a way that it reaches every corner of the pan. Now take two to three spoons from the rice and coconut paste that is ready in this pan and spread it all over the pan. Spread the paste in such a way that it becomes round. This is Neer Dosa. After about 8-10 seconds, pour extra oil on the dosa. Be careful not to add too much oil. Put only enough that the dosa does not stick to the tawa. Now let it turn light brown. After it turns light brown, if you feel that the dosa is cooked, then you can take it off. If you feel that the dosa is not cooked then you can flip it. However, the dosa is so thin that it will not be right to flip it. It is better to cook it from one side only. When it turns brown, take it off. Fold it immediately after taking it off. In this way you can make other dosa also. Neer dosa can be served with coconut chutney, sambar, gravy curry or peanut chutney.
Read Hindi News see more online Live TV News18 Hindi website. Know related to country and abroad and your state, Bollywood, sports world, business News in Hindi. Us Facebook, Twitter, Instagram And Telegram Follow on.
Tags: Food, Lifestyle