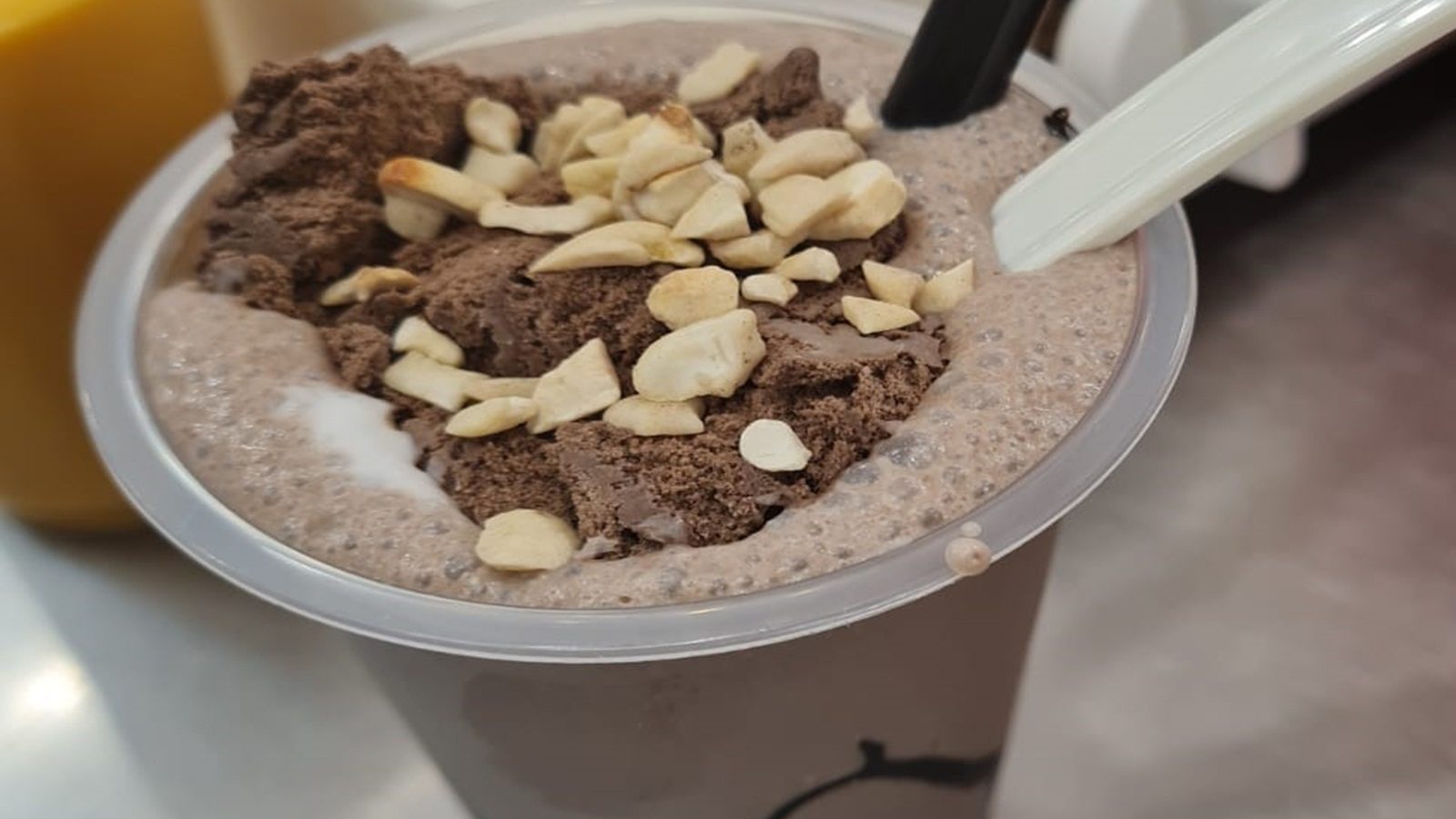 Delhi Food Joints: (Dr. Rameshwar Dayal) You will find many ice cream and juice parlors in the capital Delhi to cool the heart and mind and tongue. But it is rarely heard of such a shop where about 400 such items are being sold. These include juices, shakes, ice cream and much more. This small shop is in West Delhi, but its taste is very famous. If you want to drink any beverage to dissolve the coolness in the mouth, then you will not have to be disappointed at this shop.
The shopkeepers have discovered so many items of drinks according to their research, people's choice and demand that the people who come there are surprised. The taste of all these is also so wonderful that along with the tongue, the heart and mind feel cold.
There are 400 varieties available here
When you reach the main market of Tilak Nagar, you will see a shop named 'Sethi Ice Cream' on Gurdwara Road close to it. Drinks are sold very softly and systematically in this small shop. Their variety and names may surprise you. You will find about 400 types of items at this shop, these include ice cream, shake, mocktail, juice, falooda, milk bottle, matka kulfi etc. The colour, taste and way of serving all of these are superb. We have come across many such shops and parlors in Delhi, but this is probably the only shop where such a wide variety of drinks are available.
The variety and taste of Falooda is amazing
Now if some of these items are categorized, then they include 180 types of ice cream, 20 types of juices, 40 types of softies, 30 types of falooda, 40 types of shakes etc. Ice Cream
Eat it, eat falooda or drink juice, everything will be very fresh and tasteful. If we talk about Falooda, then its base will be Falooda, but the substance or items that are put on it, it is the base of Falooda.
Makes the taste different. Otherwise, whatever you drink, its taste will be different on its own. If we talk about their rate, then ice cream from Rs 40 to Rs 90, softi Rs 15 to Rs 50, Falooda
80 to 130 rupees, shacks will be available for 40 rupees to 90 rupees. That is, their price is not heavy on the pocket. Everything is sweet-sweet, dumpling and juicy. Now to woo the youth, Continental at this shop
Shakes are also available which include many shakes like Oreya, Brownie etc.
To woo the youth, continental shakes are also available at this shop.
shop since 1989
Now so much variety is being talked about, so take a look at some of their names too. In Faluda, Shahi Falooda, Royal Falooda, Mango Falooda, Malai Masti Falooda, Pineapple Falooda etc. are earning names in shakes.
Papaya, Chikoo, Pineapple, Fig, Kesar Rabri, Coconut Shake, Cashew Shake etc. are tempting. Another specialty of this shop is that if fasting ice cream, juice and fruit cream are available here, sugar free items are also available. Family packs of ice cream are also available here, which have many varieties.
The shop remains open from 10 am to 11 pm.
This shop was started by Sardar Gurudayal Singh Sethi from the year 1989. Initially starting with limited items, the variety in this shop kept increasing. Now this shop is being handled by his sons Surendra Pal Sethi and Paramjit Singh Sethi. He says that our identity is strong variety and freshness. Our items are loved by children, young and old. He says that we have our own ice cream factory, where different flavors of ice cream are prepared in a special way. The shop remains open from 10 am to 11 pm. There is no holiday.
Nearest Metro Station: Tilak Nagar
Read Hindi News online and watch Live TV News18 on Hindi website. Know news related to country and abroad and your state, Bollywood, sports world, business.