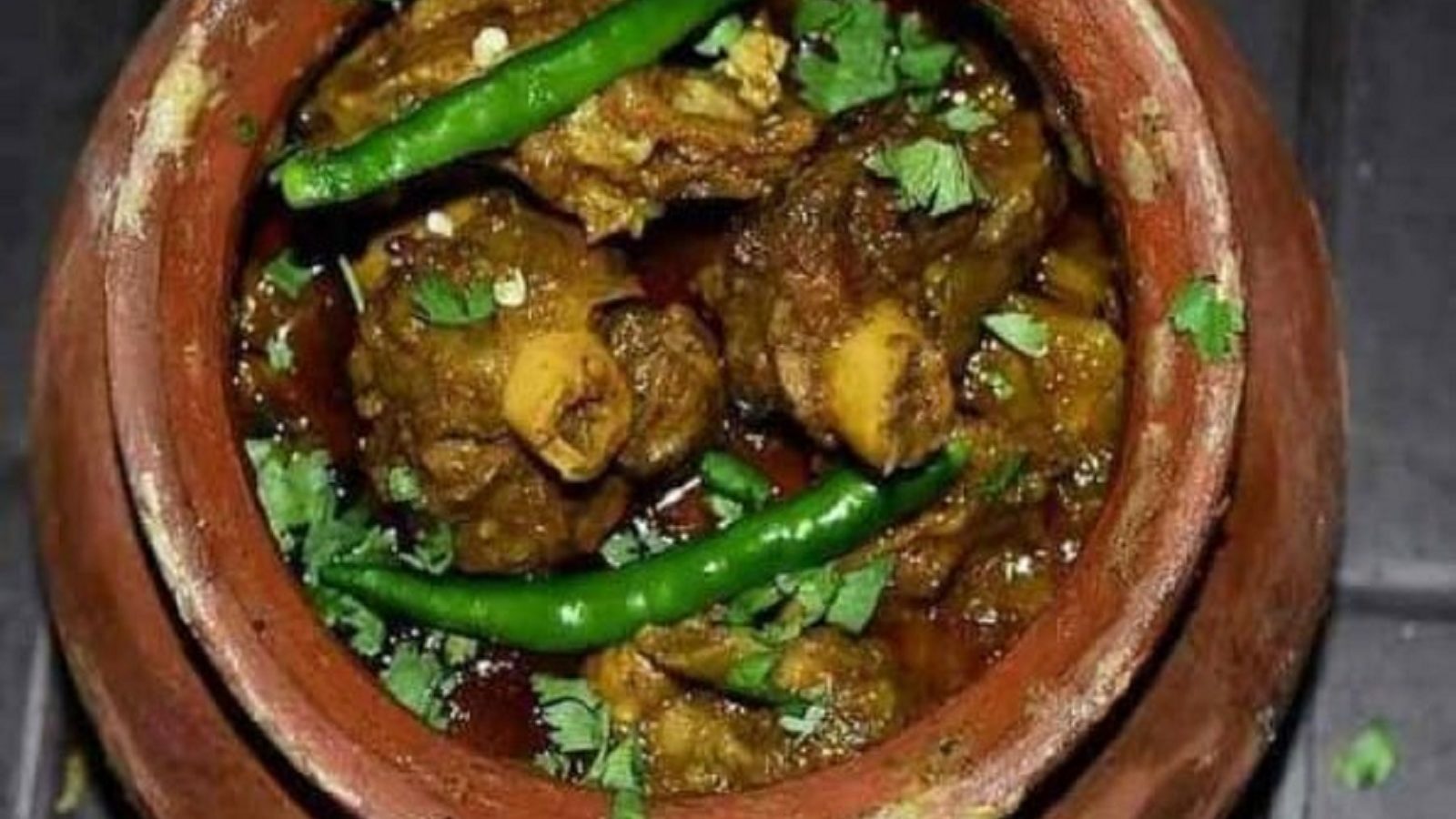 (Dr. Rameshwar Dayal)
Famous Food Joints In Delhi-NCR: The non-veg lovers of Delhi relish in Punjabi meat or they indulge in Mughlai meat. Being the capital of the country, people from different states settled in Delhi. Its result was that along with the festival, their food also started liking Delhi. Now the variety has increased in non-veg too, among them red meat of Rajasthan and handi mutton (Ahuna meat) of Champaran is also being liked very much. This Handi Mutton suddenly caught in the mouth of the people of Delhi and is earning a lot of name these days. There will be some talk in this Champaran meet that its waters are going on in the capital of the country. Now the matter has come out of Champaran in the state of Bihar, so first let's talk about this area (nowadays district). Champaran is a mythological place. Maharishi Valmiki's ashram was here, where Sitaji spent his exile. Lord Buddha preached on the land of Champaran itself. The Chakravarti king of India, Ashoka, got the pillars installed here. Champaran is also famous for another big incident.
The Father of the Nation Mahatma Gandhi started his first Satyagraha from the land of Champaran. The peasant movement of Champaran took place in April 1917. Gandhiji made the first use of his tried weapon of Satyagraha and non-violence in South Africa on the soil of Champaran in India. Here he also decided that he would live on only one cloth from now on. After this movement, he was honored with the title of 'Mahatma'. The meaning of saying is that when Champaran is so special, then the food here will also be special.
Also read: Eggs have been selling for 40 years, definitely eat omelet in Kanti Nagar's 'Raju Anda Bhandar'
Meat in earthen pot, spices give it great taste
Now let's talk directly about Champaran meat. We have already mentioned that its real name is Ahuna Meat and it is cooked in small handi. This meat is famous because it is made naturally, hence it is considered more tasty and healthy. Today we are going to show you the taste of this mutton. West Delhi's Janakpuri District Center is very famous. In this there is a restaurant named 'Raju Champaran Meat House', where Champaran meat is prepared. The method of making this meat is simple and natural.
In a small handi put mutton, mustard oil, spices, onion, garlic, salt etc. are put in it. After this, the handi is closed by covering it with an earthen lid. After that it is put on the slow flame of coal. When it is opened after cooking within a specified limit, its red color, cooked meat and aroma of butter will win your tongue and heart.
If there is litti with mutton, then there is also roti and rice on the griddle.
If you want more meat for your family, then you can take 1 kg of mutton hot handi 1200 to your home. Along with this, take the roti and litti of the pan along with you. The confluence of mutton with these creates a wonderful taste. If you want to enjoy the wonderful meat of this thick curry in the restaurant itself, then in addition to 250 grams of hot meat in 300 rupees, there is also a griddle of five rupees and a litti for 20 rupees. The taste of litti is also great. Chana sattu etc. is filled in its dough, then it is baked well. Dipped and crushed with meat curry, litti has its own pleasure. If we say, non-vegetarians can get a real feeling of bliss here.
Chicken made in Champaran style is also present in this restaurant. Its cost is 200 rupees plate. If you want, you can eat this meat with rice of 40 rupees plate also. Champaran chutney of this restaurant is also earning a lot of name. It is made by boiling raw bananas, adding garlic, red chili, coriander. People say that the real fun of eating meat-litti increases manifold with this red chutney.
Also read: If you want to eat Continental-Indian street food, then taste the Yellow Bowl
This restaurant is run by Raju Kumar, a resident of Bihar. He has been selling Champaran meat for the last 14 years. Earlier he used to sell in Patna. Then it felt that the people of Delhi should enjoy this taste. For seven years, he has been feeding meat to people in Janakpuri. Earlier there was a shop outside the market, now only three years have opened a restaurant in the market. He says that the real pleasure of Ahuna meat of Champaran region can be enjoyed at our shop. We are using old recipe only. It is neither adulterated nor modified. The work starts at 12 in the morning and the meat can be enjoyed till 9 in the night. Tuesday is a holiday.
Nearest Metro Station: Janakpuri
Read Hindi News online and watch Live TV News18 on Hindi website. Know news related to country and abroad and your state, Bollywood, sports world, business.