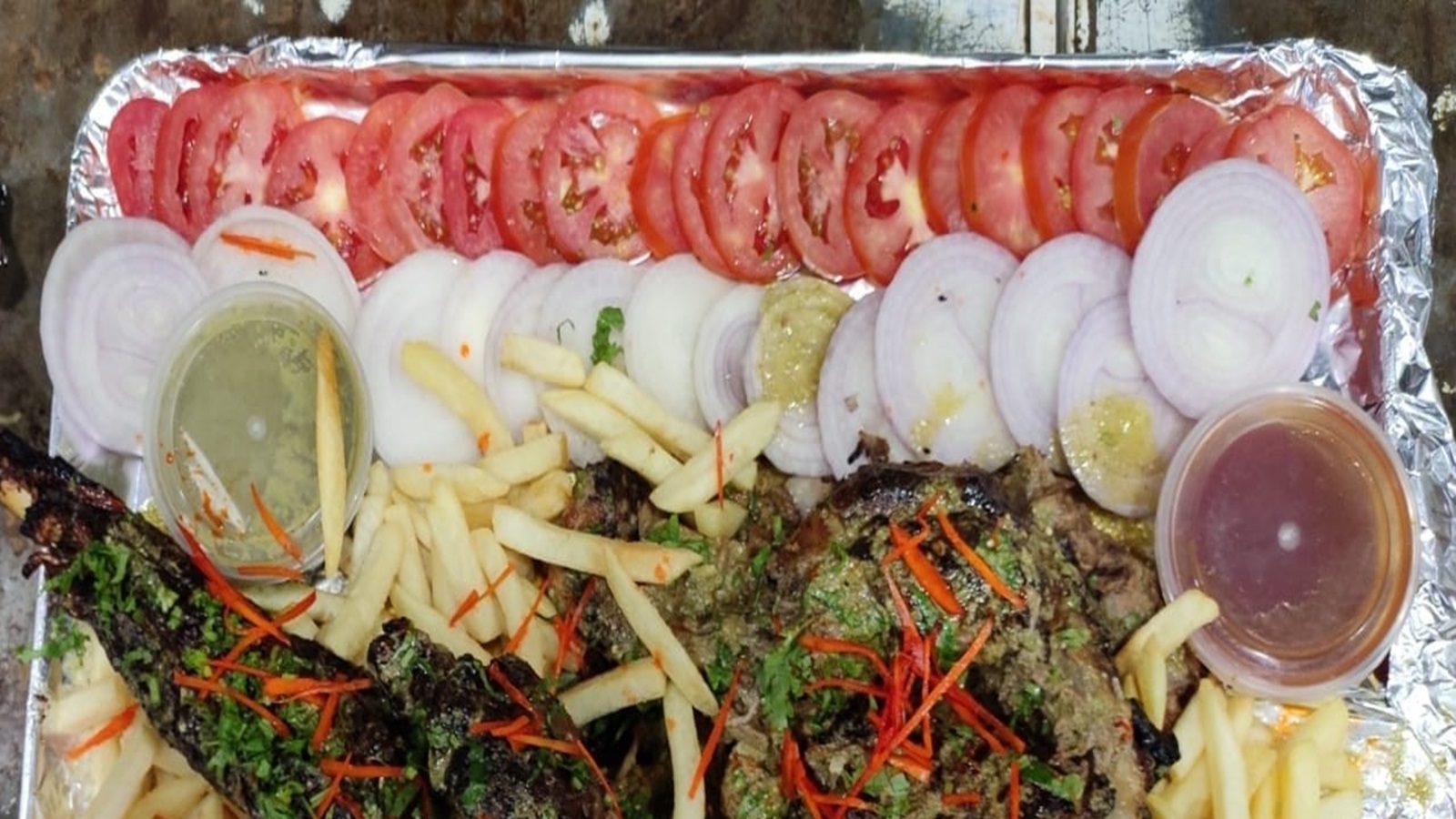 (Dr. Rameshwar Dayal)
Food Joints of Delhi: Non-veg lovers like the dish related to chicken very much. Tandoori Chicken and Butter Chicken are such items that you will definitely find in every restaurant. Talking about non-veg, then let us tell you that the real non-veg lovers prefer mutton (goat meat) instead of chicken. They think that non-veg means mutton. You might laugh at the fact that the non-veg enthusiasts of Old Delhi prefer to classify chicken items as potatoes. They make and eat chicken in their homes, but when they want non-veg consolation, they like mutton.
Today we will give you information about such restaurants, whose honor is living in Old Delhi for years and their dishes related to mutton can give you a lot of satisfaction. Among them there are such items related to Mutton Raan, Mutton Barra and Korma, whose taste will be better and wonderful as well as everyone's taste will also be different. This restaurant is so serious about the taste and workmanship that if you want to eat Mutton Raan then you have to order it a day in advance.
Mutton Raan is wrapped in many spices
If you go to the Darya Ganj Main Road, which is directly connected to Old Delhi, then there are many small and big and old restaurants related to non-veg. One of these restaurants is named 'Zayka', which is next to Golcha. This
It is an old restaurant and non veg lovers find the food of this restaurant really tasty. In this restaurant, apart from mutton-chicken, more items are available. But this restaurant is famous for mutton dishes since time immemorial. The reason for this is that their taste is absolutely Mughlai, which is found in very few restaurants.
First of all, if you talk about mutton raan, then if you want to eat it, then you have to book it by phone a day in advance. The reason for this is that this raan is marinated with spices for a whole day. When it is roasted in the tandoor the next day, only then its taste emerges. It costs Rs 1450 and four people can eat it.
It costs Rs 1450 and four people can eat it.
Unique taste of Kebabs, Mutton Korme
The mutton barra and seekh kebabs of this shop are also very tasty. The specialty of their kebabs is that special spices are added to the meat while grinding it with the machine itself. Due to this, it remains hygienic, the taste is also such that it feels like dissolving as soon as it is kept in the mouth. Talking about their main mutton items, then definitely check by eating mutton korma, mutton nahari, mutton rara. The aroma of these three will also be completely different and the taste will also be different. That is, you are enjoying the real Mughlai food.
There are many types of rotis and parathas available to eat with them, but their real fun can be enjoyed with roomali, thick khami roti and tandoori lachha paratha. We have already told you that the mutton items of this restaurant are very famous. The price of mutton is also very high. Therefore, the dish will also be much more expensive than chicken items. But if you are satisfied with eating mutton, then you will definitely wow when you come to this restaurant. You can enjoy many other items of Mughlai food at this shop.
There are many types of roti and parathas available to eat here.
The restaurant was started in 2001
You will love to read that the owner of this restaurant is a resident of Ballimaran in the house of Mirza Ghalib. Many generations have passed near Mirza Saheb's house. So the taste will definitely be of Mughlai and Shahjahanabad (Old Delhi). This restaurant was started by Mehtab Ahmed in the year 2001. He was fond of delicious food and used to make it himself at home. There were many cooks making Mughlai food around the house, who used to prepare them in their shops and send them to functions etc. Taking inspiration from these chefs, he initially put a take-away system, later opened a restaurant.
Now this restaurant is being handled by his sons Danish, Sajid and Adil. He says that our aim is to give people the Mughlai taste of Delhi for years and we are successful in this. The services of the family cooks of Old Delhi are being taken to prepare the dish. If a member of the family buys mutton from the Jama Masjid area, the other brings spices from nearby and Khari Baoli and gets them crushed in front of himself. All these things together are making it delicious.
Nearest Metro Station: Delhi Gate
Read Hindi News online and watch Live TV News18 on Hindi website. Know news related to country and abroad and your state, Bollywood, sports world, business.