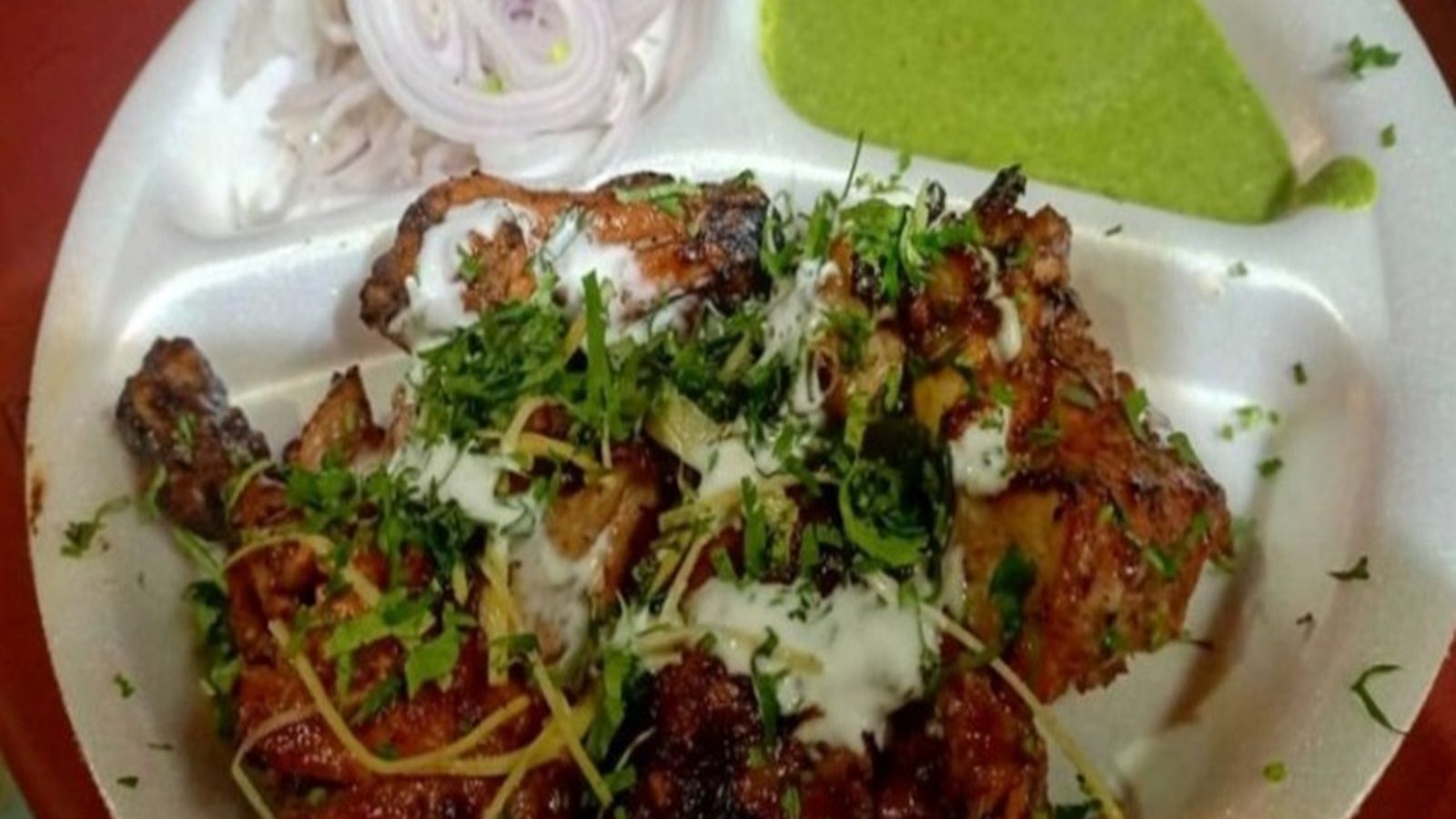 Delhi NCR Food Outlets: (Dr. Rameshwar Dayal) This is Delhi's first and one of the few outlets in catering, where you will get Chicken Tikka, Mutton Chaap will be great, Surmai and Japanese Fish will also be available. But the surprising thing is that it is all vegetarian. Even more surprising is that the taste of all of them will be same as non-veg, fish will give different fun, if mutton chaap wins your heart then you will start wowing after eating chicken tikka. There are other dishes at this outlet whose name is non veg but pure veg. It's not a strange thing.
Veg dish will taste like non-veg
Subhash Nagar area of ​​West Delhi is Punjabi and Sikh dominated. Here you will find outlets of many non-veg dishes. But there is also such an outlet in this area, where everything is veg, but the taste is just like non-veg. Everyone will tell the address of 'Sardar Ji Malai Chaap Wale' in the market near BSES electricity office in Block-5 here. All the dishes found here are vegetarian. But the full-fledged fun will be of non-veg.
Also read- From soychap and french fries to a variety of pakodas, taste the taste of 'Brinda Pakodawala' in Hari Nagar
People who have been refused non-veg food by doctors due to health reasons. They come to this outlet to eat vegetarian dishes and seduce the heart, mind and tongue by tasting the taste of non-vegetarian. The whole game at the outlet is about soy dishes. It is not that non-veg spices are served in them. In fact, if you want to eat mutton chaap, then it will be similar to mutton in appearance. Chicken tikka will also look the same as the items related to fish will also look like fish.
If you want to eat mutton chaap here, then it will be similar to mutton in appearance.
From Sheela Ki Jawani, Anarkali to many more are here
More than 100 items are available at this outlet, all of which are vegetarian, but there are non-veg to name a few which are misleading. In these, we have already given you information about Chicken Tikka, Mutton Chap, Surmai and Japanese Fish, apart from this, Afghani Tikka, Burj Khalifa, Boti Tikka also create confusion of non-veg, but all are vegetarian. The names of some of the items found at this outlet are very strange, such as Sheela Ki Jawani, Special Naagin Soyachap, Jagga Daku, Anarkali, Tony etc.
This name is not only Tashan, but it is according to its name in taste. Some of them have a very spicy taste, while some are creamy and creamy. You will also get fry it, if it is cooked in the fire of tandoor, then you will enjoy it in thick gravy too. But all the fun is same as non-veg. Green chutney mixed with chopped green onions and curd is served with them, which further enhances the non-veg taste. Their fun can be increased by eating them with roomali roti.
More than 100 items are available at this outlet, all of which are vegetarian.
Outlet handles the whole family
This shop was started by Sardar Bhupinder Singh about 12 years ago. Earlier his work was also in Punjab. On coming to Delhi, he worked on the street vendors. When the government took strict action, started work on the rented shop. Now everything is ours by Guru's grace. People are surprised that the issue is completely veg, but the taste is completely non-veg. In fact, spices are the same, which are put in non-veg dishes, apart from this, secret spices, cream, butter etc. increase the taste in them.
Also read- If you want to eat pizza, macaroni, veg mince samosas, then come to 'Ramji Variety Samosa' in Palam
Bhupinder Singh's beloved Harpreet Singh and Inderjit Singh are fully handling this work nowadays. His father just takes care of the taste these days and mother Narendra Kaur handles the cash. This outlet gets decorated at 3 pm and till 11 pm you can enjoy the deceptive non-veg. Food is served here for seven days.
Nearest Metro Station: Tagore Garden
Read Hindi News see more online Live TV News18 Hindi website. Know related to country and abroad and your state, Bollywood, sports world, business News in Hindi. Us Facebook, Twitter, Instagram And Telegram Follow on.
Tags: Delhi, Food, Lifestyle