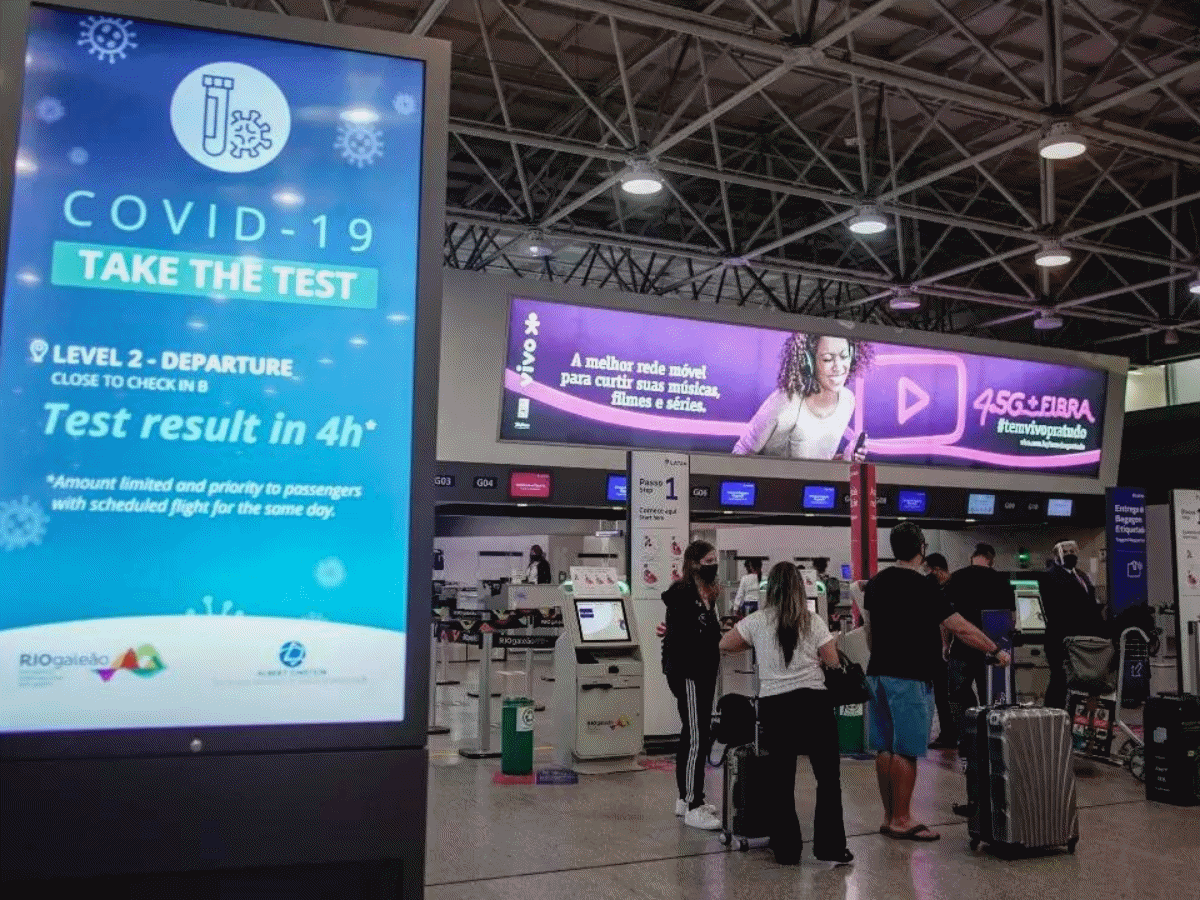 New Delhi
The new variant of the corona virus (Omicron) has once again challenged the medical science of the whole world. Life was getting back on track in all the countries of the world including India that due to the arrival of this virus, once again clouds of worry are hovering. The Omicron is said to be more dangerous than other variants. The WHO (WHO Omicron Guidelines) warned that this is a very fast and large number of mutating variants. He has reported that many mutations of this variant are of concern. Therefore, based on preliminary evidence, WHO has said that the risk of infection has increased due to this mutation. Let's know every information about this virus…
Where did it get its case first?
The Omicron variant was first introduced in Botswana on 11 November. After that found in Hong Kong, Israel, Belgium. University College London Prof. According to Deenan Pillai, the speed of its spread can be more. In view of this threat, other states including India, Maharashtra, Gujarat, Karnataka have issued instructions to increase security. PM Modi has also asked people to follow the Corona guidelines to avoid this new virus.
What we know so far about Omicron
Many different things are coming out about this virus. But the first question is where did this virus finally come from. A scientist at the London-based UCL Genetics Institute says that it is not entirely clear where this variant of the corona first came from. An HIV/AIDS patient may have had a chronic infection from an immunocompromised person. Some cases have been found in African countries. This variant mutates very fast 30 times, which is the reason for more tension. Compared to alpha, beta and delta variants, it takes patients in a dangerous way.
Coronavirus New Variant News: Fear of new variants of Corona, CM Arvind Kejriwal made a big demand from PM Modi
Don't know much about it yet
Regarding the new variant Omicron found in Botswana and Hong Kong, including South Africa, Indian experts say that there is not much information available on the new variant but if it bypasses the antibodies produced by vaccination, then it can be serious. It needs to be seen that the new variant is not giving any other kind of disease or problem. It will be known in the next 7 to 10 days. People have to follow the same rules which have been followed till now to avoid corona.
This variant is the most dangerous – WHO
The World Health Organization (WHO) has considered it a 'variant of concern' and has described it as spreading more rapidly than all previous variants. It can also infect people who have been previously infected or have been vaccinated. It may even make the situation serious. Scientists are also in a dilemma about how effective the vaccine will be against this new variant. Omicron has more than 30 mutations in its spike protein and more than 10 mutations in the ACE2 receptor, the pathway through which the infection infects a person. The delta variant had only 2 mutations. Delta wreaked havoc during the second wave even after fewer mutations. In such a situation, Omicron may make things worse with the 10 variant.
Vaccine, booster dose in front of new variant of Corona .. all failed! WHO acknowledged the matter of concern
Research in Europe, America and Africa
Labs in Europe, the US and Africa are preparing for testing to see how the new version is likely to behave in people who have been vaccinated or already infected. Health departments in South Africa are also closely monitoring the outbreak to determine how much more likely the new version will be as it spreads and whether it is more dangerous or deadly. Scientists and policymakers said Friday that the questions would take weeks to be answered. The variants begin in a dramatic pattern of 50 mutations, more than 30 of which occur on the virus's spike protein, the weapon used to attack the cells of COVID-19 victims.

what is the nature of virus
The first function of a virus is to keep itself alive after entering someone's body and according to nature, it changes its shape by going into the body. SARS-CoV-2 has been constantly changing itself since it was first identified. Omicron formerly known as B.1.1.1.529. This is the fifth type of worry. designated by the World Health Organization.
Corona's new variant increased the world's tension, America and Sri Lanka imposed travel ban on African countries
spreads faster than others
The speed at which Omicron is spreading in South Africa has raised the question that after all, the potential of this virus to spread is more than the rest. Sharon Peacock, Professor of Public Health and Microbiology at the University of Cambridge who also heads the COVID-19 Genomics UK Consortium, said that when the Ministry of Health saw the numbers doubling every day, the question they asked was, well Where are these matters coming from?
What is the effect on vaccination
The impact of the new version on vaccines may become apparent relatively soon. BioNTech SE, which works with Pfizer Inc on the world's best-selling COVID vaccine, said it is starting laboratory studies on the variant and should have the first data on how it interacts with the vaccine within two weeks. . BioNTech and Pfizer have long promised that they will be able to produce a new version of their vaccine within 100 days, if necessary.
Coronavirus Update: What will be the strategy regarding the new variant of Corona? PM Modi holding meeting with top officials
Countries issued alert
Many countries have closed their borders with immediate effect due to the new variant of the corona virus found in South Africa. Passengers infected with this new strain have been isolated as soon as they arrive in two flights coming from South Africa to Amsterdam on Friday. According to Dutch health officials, based on the results of preliminary tests, it has been learned that a total of 600 passengers on board two flights coming from South Africa to Amsterdam were tested for Covid-19. In its initial results, more than 10 passengers are corona infected.
Sri Lanka banned
Sri Lanka will bar most travelers from six South African countries from entering its borders from Sunday. The government here has taken this step in the wake of the identification of Omicron, a more deadly form of the Covid-19 virus, earlier this week in South Africa. Health officials gave this information on Saturday. According to the circular issued by the Director General of Health Services, 'Travellers arriving from South Africa, Botswana, Zimbabwe, Namibia, Lesotho and Eswatini from Sunday will be required to compulsorily self-isolate.'
B.1.1.529 Variant : New African corona virus of 32 form created panic in the world, alert in India too, flights banned again
Canada also banned
Canada announced on Friday that it has banned the entry of foreign travelers who have traveled to the southern part of Africa in the past 14 days. Canada has taken this decision after the new type of corona virus 'Omicron' came to the fore. Government ministers also said that all Canadian citizens who have traveled to the southern part of Africa in the past 14 days will also be required to be screened. People coming to Canada in the last 14 days have also been asked to stay in isolation and get tested for Covid infection.